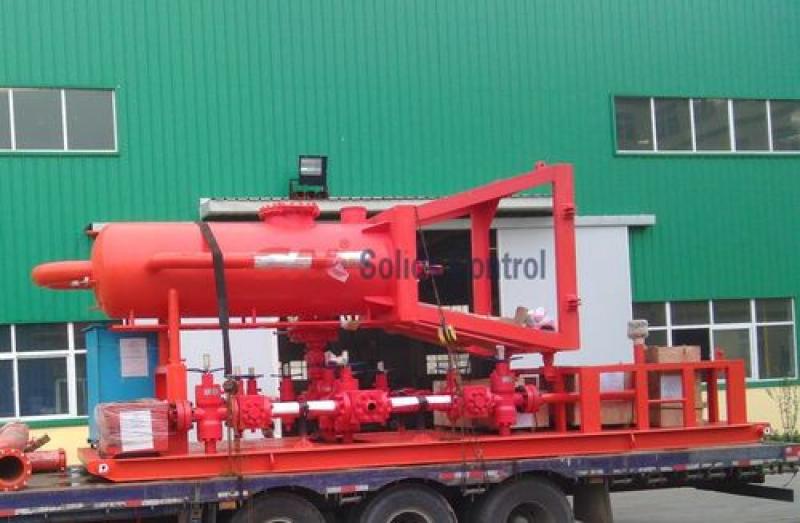 Mud gas separator is used to treat the gas invade mud. The gas invade med usually goes into choke manifold to lower down presure and then go into mud gas separator to kill the gas.
For easy mmovement, many drilling job site requrest mud gas separator and choke manufold mounted in the same skid.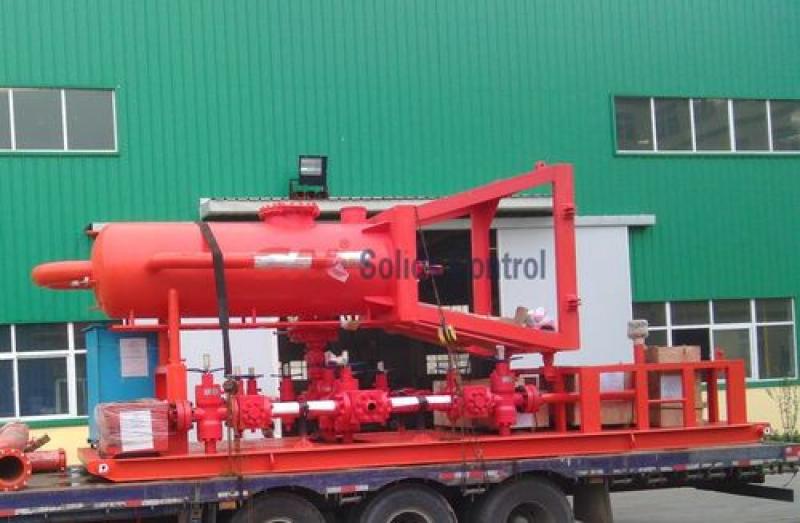 GN have designed and made ZYQ series mud gas separator is one of the hot sale model woldwide. It is foldable and mounted together with choke manifold.