Hydraulic centrifuges and screw pumps are two types of equipment that are often used together in industrial applications. The hydraulic centrifuge is used to separate solids from liquids, while the screw pump is used as the feeding pump for the centrifuge.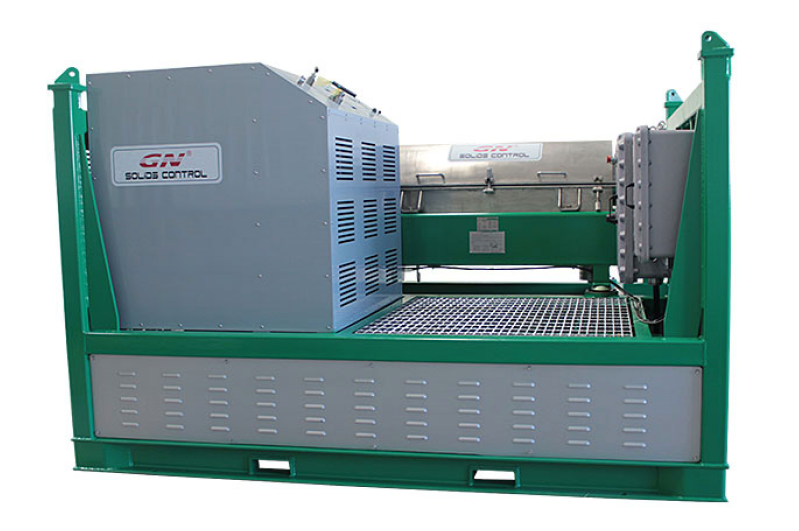 GN Solids Control is a leading manufacturer of decanters centrifuges. We have partnered with Viscotherm and ROTODIFF®, leading brands of centrifuge hydraulic driving systems from Switzerland, to develop the Full Hydraulic Drive (FHD) Centrifuge. This centrifuge meets the highest standards and is designed for international clients. The FHD Centrifuge uses a hydraulic bowl and scroll drive system that is powered by a hydraulic pump unit. This system drives both the hydraulic motor ROTODIFF and the bowl of the centrifuge. The two hydraulic oil circuits allow for independent, stepless, and large-range speed regulation for the bowl and conveying. The FHD Centrifuge has several advantages. It can be used in high-temperature ambients, is designed for heavy mud, and has a flexible bowl and differential speed. The compact one-skid design makes it easy to rig up.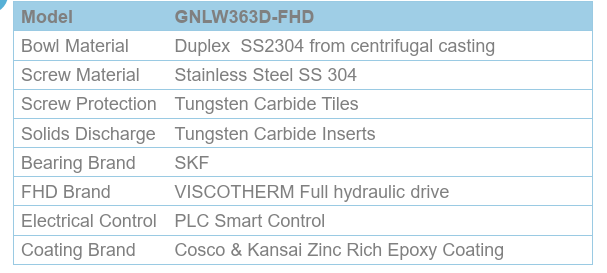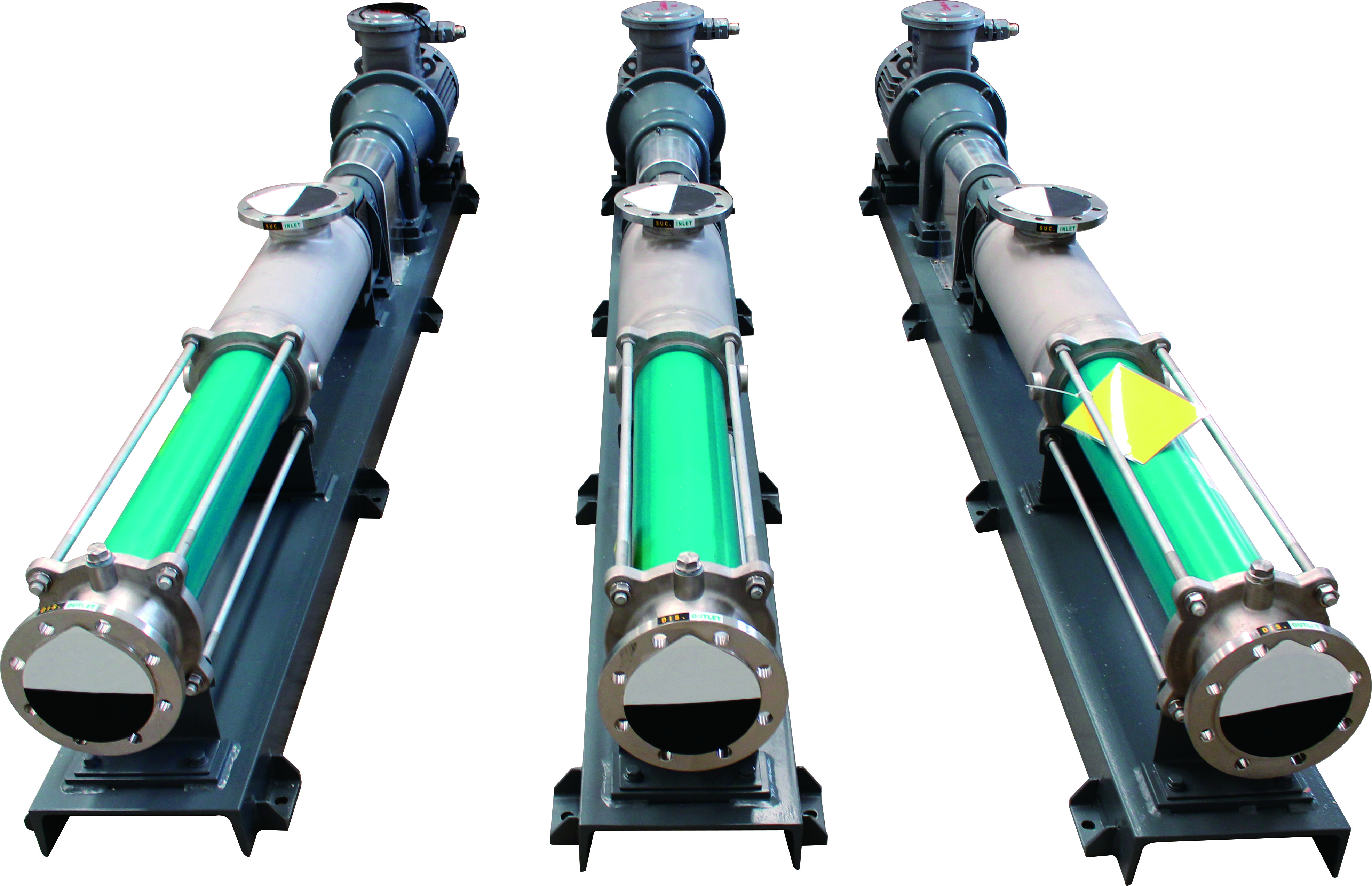 A screw pump is a progressive cavity pump that uses a rotating rotor with a series of helical blades to move fluids. The blades create a series of chambers that trap the fluid and move it along the pump. The pump is gentle on the fluid, so it does not shear or agitate it. It can handle high-viscosity fluids and hard-suspended particles for a mud system, and a good feeding pump for centrifuges. It is easy to maintain, better pumping than a centrifugal pump, and the only worn parts are the rotor and stator.
The combination of the centrifuge and the screw pump could be mounted with a skid: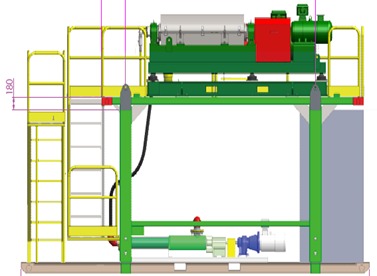 If you are interested in the skid and equipment, or you have a project in drilling mud treatment or waste fluid treatment, please feel free to contact me for more details.