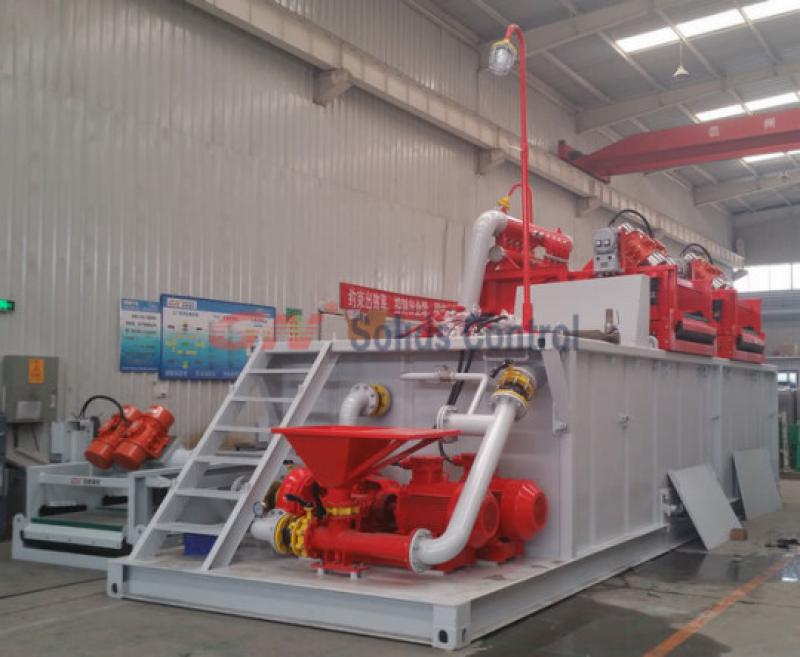 GN Solids Control is China leading manufacturer of compact design mud recycling / cleaning system for HDD, CBM drilling and water well drilling. GN mud desanding plant for micro tunneling, piling and other trenchless activities is also sold well.
GN 500 GPM mud recycling system for HDD and water well drilling has be dispatch for Middles East. The system is catering for mobile unit, and can be used for water well drilling, horizontal directional drilling (HDD), Coal bed methane (CBM drilling), as well as oil and gas drilling.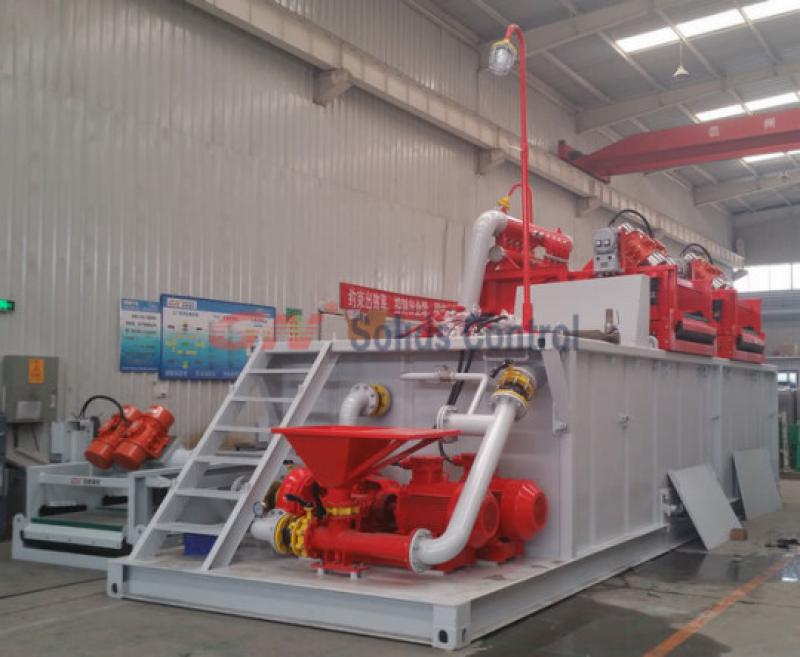 Equipment included in the 500GPM Mobile unit mud system:
1) GNZS703E-ZD shale shaker, 1 ea
It is a linear motion shale shaker with 3 panels. The shaker is equipped with back type feeding box for a lower feeding height. In case the mud will be flowed to shale shaker directly through pipelines.
Features of GNZS703E shale shaker
a. It utilizes the most reliable linear motion for a stable performance.
b. The shaker model utilize pretention screen, Each screen mounted by 2 ea wedge for fast screen changing.
c. The shale shaker deck of GNZS703E shaker is made from stainless steel material for a better performance of anti-abrasive and longer lifetime.
d. The dumpling spring of the shaker is steel material internal for more stronger and better performance of vibration desorption. The spring external is protected with rubber sleeve to prevent fingers involved in during operation.    
e. The vibration model is chose from worldwide famous brand: Italy Oil or Martin.
2) GNZJ703E-8S desilter mud cleaner
It is the combination of a shale shaker GNZS703E and 8 ea 4'' desilter cone assembly. The 4'' desitler cone is made from PU material for long lifetime.
And the cone assembly is removable. In case needed, the Operator can bolt off the desilter cone assembly and mounted a feeder box and use it as a separator shale shaker.
3) Slurry pump 1 ea. In case mud maybe stocked in mud pit, a slurry pump is used as backup.
3) Mud tank 1 ea. The mud tank is equipped with container block for easy mounted and clocked on the trailer.