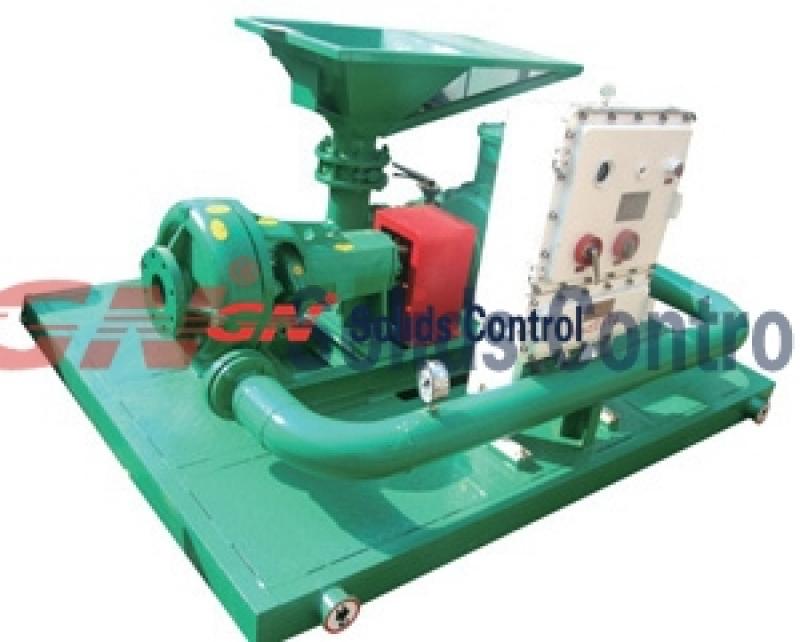 GN Solids America LLC's parent company, GN Solids Control
LTD located near Beijing, China, is the solids control machinery manufacture
who exports to sixty plus countries around the world's oil and other drilling
regions.  With many other solids control
machinery manufacture by GN Solids Control LTD, the GNSL series jet mud mixer
is widely used paired with other solids control machinery and/or system.
GNSL series drilling fluid jet mud
mixer's purpose mixes the drilling
fluid to many different add chemicals to change the density and viscosity of
the drilling fluid. This drilling fluid machinery can meet the demand of the
fluid weighting and mixing of drilling solids control system for many kinds of
depth of drilling. Jet mud mixer structure contain of one centrifugal pump, one
feeding hopper and the control panel (optional). Frankly, the pipes and valves
connecting all these parts, the mud hopper use of the jet mud mixer is either
4"and 6"
opening for additive chemicals.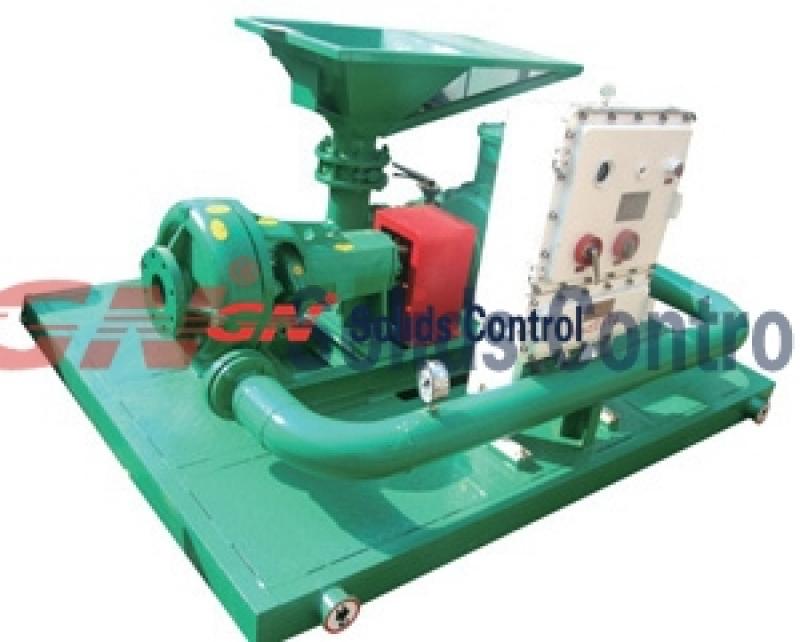 The inner wall boundary, cavitation and
erosion; swirl mixer pressure can't bigger than 30% outlet pressure; the value
of mixer should operate in flexible, able to seal and reliable; each hoop and
flange joint should be properly sealed for reliable working order and don't
have leakage. It is integrated with Ventura hopper and mechanical seal, jet
mixing pump which are connected with manifold valve. 
The drilling fluid jet mud mixer can assist
rig workers  to get the ideal drilling
fluid with good properties by adding bentonite clay, polymer and other chemical
powder additives. The pump, hopper  and
the control panel all can be installed on a single skid, or on the skid tank end or separately with the hopper on a tank
top and the pump at tank side.