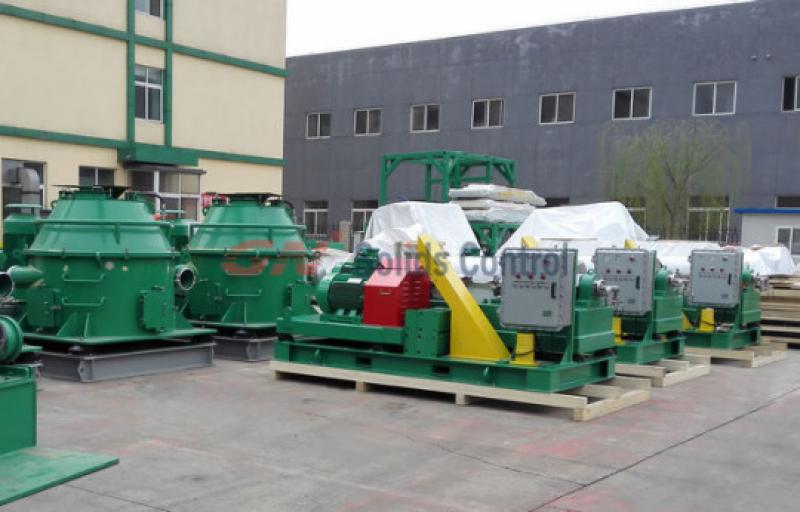 Drilling waste decanter centrifuge can be used together with Chemical enhance dewatering unit. We call it dewatering unit. The total system is normally put in a 20ft container or a 40ft container, per customers' request.
Chemical enhance dewatering unit, frankly speaking, it is a mixing system for chemicals. Chemical can be mixing and storage in the system per the set conditions. And then the qualified chemicals can be transferred to decanter centrifuge feeding pipe and mixed with mud before center into centrifuge for treatment.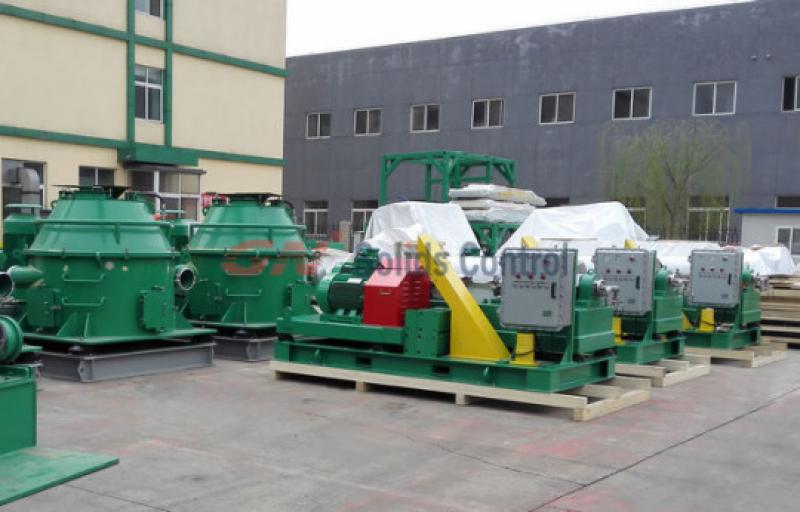 Some customer is wondering: the decanter centrifuge is used to separate the fine solids from drilling mud, why chemical enhance dewatering unit is need together? And in which condition, the chemical enhance dewatering unit is needed?
The reason is that, decanter centrifuge is a kind of physical separation. It applies high G force and the differential speed to separate fine solids above 2 ~ 5 microns from drilling mud. For the even more fine solids smaller than 2 ~ 5 microns, decanter centrifuge is not worktable. They will be left in the fluids after separation. If customer want to separate this part of the ultra fine solids and get more pure water, chemical treatment is requested.    
The function of the chemical enhance is to make the fine solids in a bigger size, in this case, decanter centrifuge can treat it.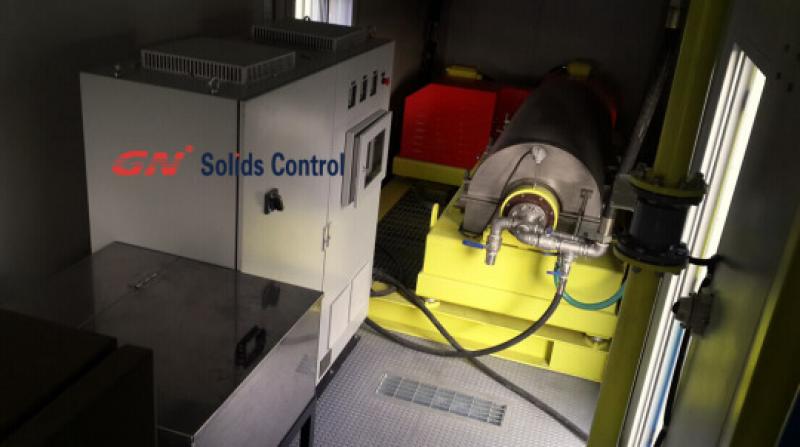 Then customer have another question, how they get the chemicals? How should they know which kind of chemicals should be add? How much should be add? How long time should be wait? How long time for mixing with drilling mud? If they buy centrifuge dewatering unit from GN Solids Control, can GN company offer chemicals to them? …
Answers as below: The centrifuge manufacturer or dewatering unit manufacturer, they normally only make the machine, they do not supplier chemicals. There are chemical company for all the jobs. What you should do then is to find a reliable chemical supplier, send them samples of your materials, and tell them result you want to get, the chemical engineer will test and offer you the suitable chemicals and instruct you how to use it.