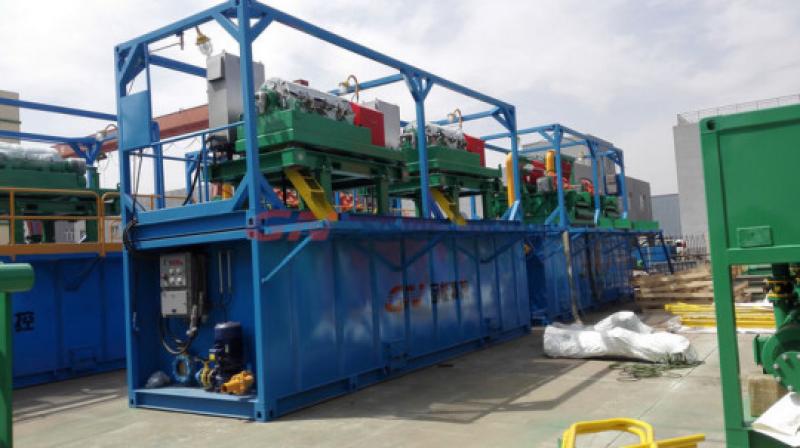 GNLW452 is an economic standard decanter centrifuge. It is specially designed and made by China top solids control manufacturer – GN Solids Control Company. It is a basic centrifuge model for middle speed. It is widely used for barite recovery. Another popular function is to reduce the weight of high gravity mud, like used in HDD mud system to reduce the weight of the mud.
Parameters of GNLW452 middle speed decanter centrifuge for mud recovery system or barite recovery.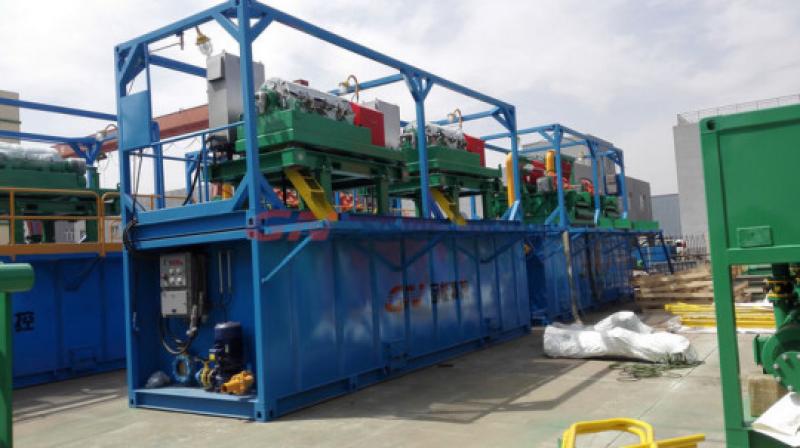 Dimension: The centrifuge is with 450 mm (18 in) bowl diameter and 1105 mm (43 in) in length. So some customer called it big bowl centrifuge.
Speed and G force: The max. bowl speed is 1800 rpm and the typical speed is also 1800 rpm. G force under 1800rpm is 815. Differential speed is 32rpm @ 1800rpm. In some cased, drilling site may need a lower speed, in the condition that, the mud weight is big, or want a bigger capacity, GN Solids Control can offer another set of pulley and belt to get a lower fixed speed, like 1200 rpm. In this case, customers only need to change the pulley and belt to lower down the speed.
Separation point: 5~7 microns. It means, it can remove solids bigger than 5 ~ 7 microns. Bigger than this point, the solids will remain in the mud. For HDD mud recovery system, this separation point is good. And when GNLW452 is used for barite recovery or used to reduce the weight of the mud, it is mainly used for pre-separation. There normally will be another set of high speed centrifuge for fine solids separation.
Recommended feeding pump for GNLW452 centrifuge is 11kw (15hp) screw pump. GN Solids Control recommended German brand NETZSCH pump feeding for the centrifuge.
Advantages of GNLW452 middle speed decanter centrifuge for mud recovery system or barite recovery
1) Single motor design for more compact design
2) Screw protection is interchangeable ceramic tile for longer lifetime and easy maintenance.
3) Screw flow distribution port and bowl solids discharge port protected by tungsten carbide alloy.
4) Easily adjustable liquid discharge weir height for flexible application.