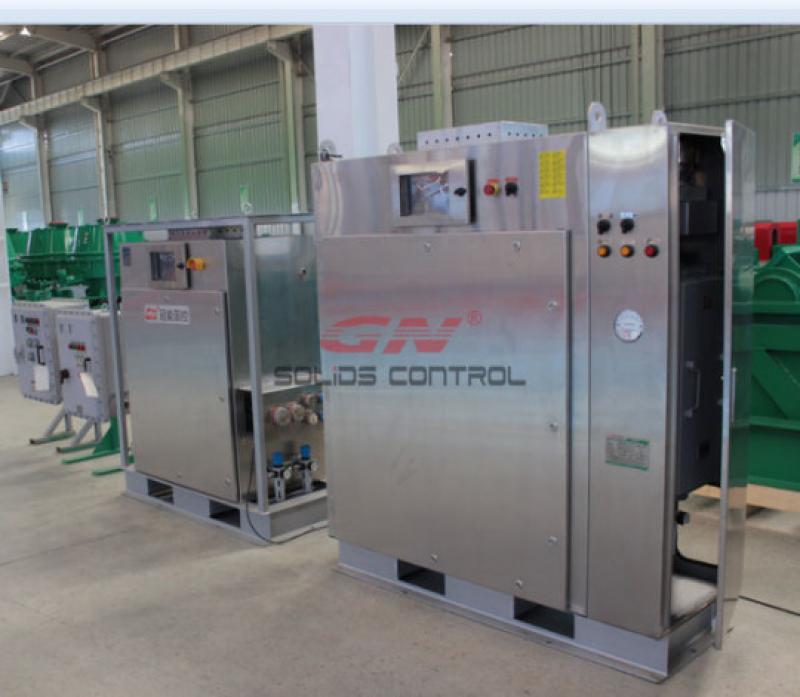 The drilling mud decanter centrifuge driven
by VFD will give many benefits to the clients. The adjustable bowl speed and differential
speed allows the operators to set the right G force and solids pushing speed
according to the drilling mud conditions.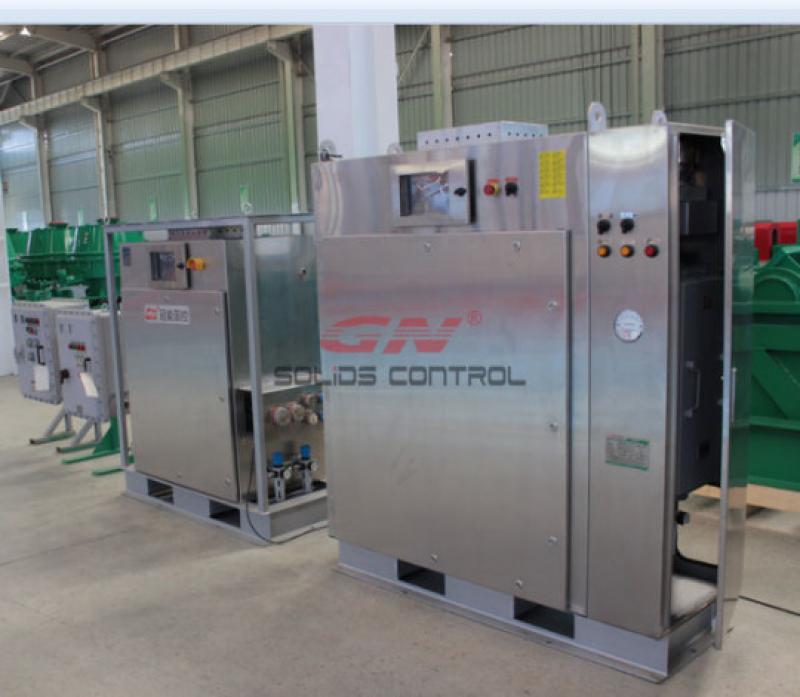 To design the VFD Control Panel, the
contractor needs the power supply specifications. Normally it is 460V/60HZ for
USA standard or 380V/50HZ for Europe and China standard. Than the pulley size
of the motor and bowl side will decide the bowl driving speed at different
frequency. After confirming the bowl speed formula, the contractor needs the
formula for calculation of the differential speed. For GN Decanter centrifuge,
the Sun-Wheel gear box ration is 57:1. So the differential speed will be the
bowl speed minus the gearbox input speed and divided by 57.
For the VFD Control panel, there is
different explosion proof standard. In China, it is CN Explosion proof which is
close to IEC Ex standard. In Europe, it is ATEX Explosion proof. And in North
America, the explosion proof standard is UL for USA, and CSA for Canada.
GN Pressurized VFD Decanter Centrifuge control
panel is specially design for Zone 1 or Zone 2 standard with ABB VFD and
stainless steel cabinet. The PLC smart control allows the user to operate the
drilling mud decanter centrifuge by HMI screen.
GN VFD decanter centrifuge has been
exported to over 30 countries and regions, GN Solids Control VFD decanter
centrifuge is available in different sizes including: GNLW223C-VFD (9inch)
bowl, GNLW363C-VFD(14inch bowl), GNLW453C-VFD (18inch bowl), and the big bowl
big volume centrifuge with 22inch bowl and model is GNLW553C-VFD.
To support the worldwide operators, GN
Solid Control keep expanding our branches, now , GN service and support are
available from Beijing, China, Houston, USA, and Russia. Some other areas are
covered by GN local partners who are the professional solids control service
companies.