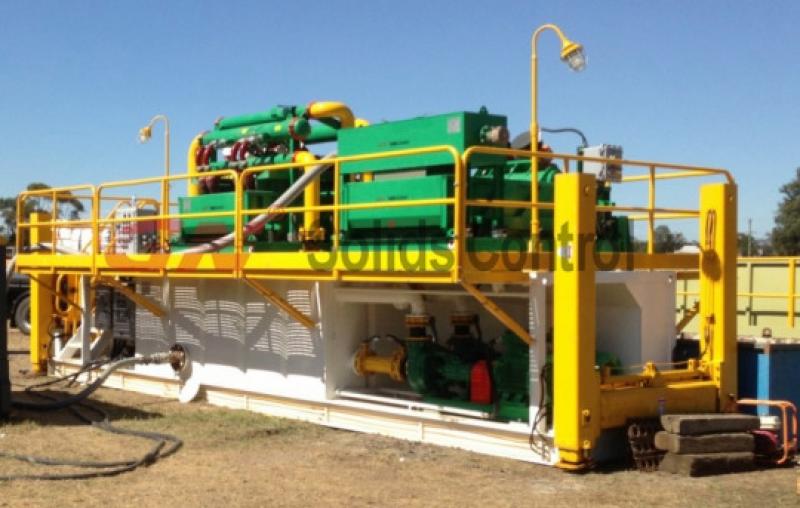 GN Solids
Control is China leading manufacturer for solids control mud system. Recently,
we have one set 750hp rig mud system for sale. The mud system is deigned for
Libya clients last year. But the project hold on because of some cash issues.
The clients who in need of 750hp rig mud system can send email to us, and this
mud system is on sale now with much better price.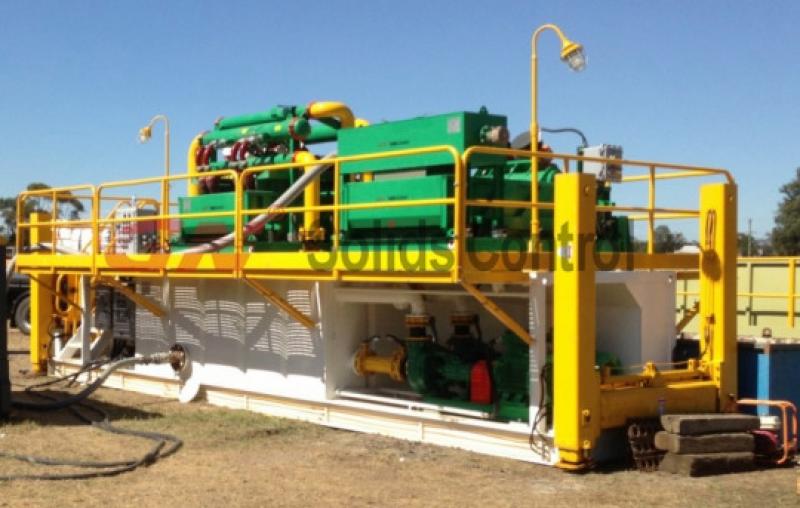 Dual mud tank
system, mud tank
dimension: 13500 X 2800 X 2150. The total capacity can reach 70m3, about 400bbl
mud system. The two mud tank, one is mud
recycling tank; the other one is mud storage tank. The mainly mud system
configuration including:
1) one poor boy
degasser to treat the gas invade mud. When the drilling mud result gas invade,
the proportion of its weight and viscosity have a greater deviation not to meet
the requirements of drilling. The serious situation is that would cause Chung
well, and even blowout accident occurred, if not to treat it timely.
2) one shale
shaker, GNZS594 with 4 panel shaker screen, working as 1st stage mud
treatment equipment. The 4 panel shaker deck is longer than 3 panel shaker
deck, performance is better.
3) one vacuum
degaser, GNZCQ270, special-purpose device and a new type one for the treatment
of gas in the drilling fluids. It can get rid of various gas of invasive
drilling quickly. Vacuum degasser is very important for returning mud gravity,
stabilizing mud viscosity and reducing drilling cost.
4) One desander ( simple
type): GNWS-2S, with 2ea 10'' desander cones can have 1000gpm treating capacity
to remove the solids around 40-70microns.
5) One desilter (simple type):
GNWS-12N, with 12ea 4'' desilter cones can have 1000gpm treating capacity to
remove fine solids around 25-40 microns.
Above is mainly
solids remove equipment, some auxiliary equipment also included, like
centrifuge pump for feeding & transferring; mud agitator for mixing &
suspending,
mud agitator, mud hoppers etc.
If you have some
requirements, pls contact us freely to get accurate quotation for 750hp rig mud
system.
Related Posts
���������4�.�