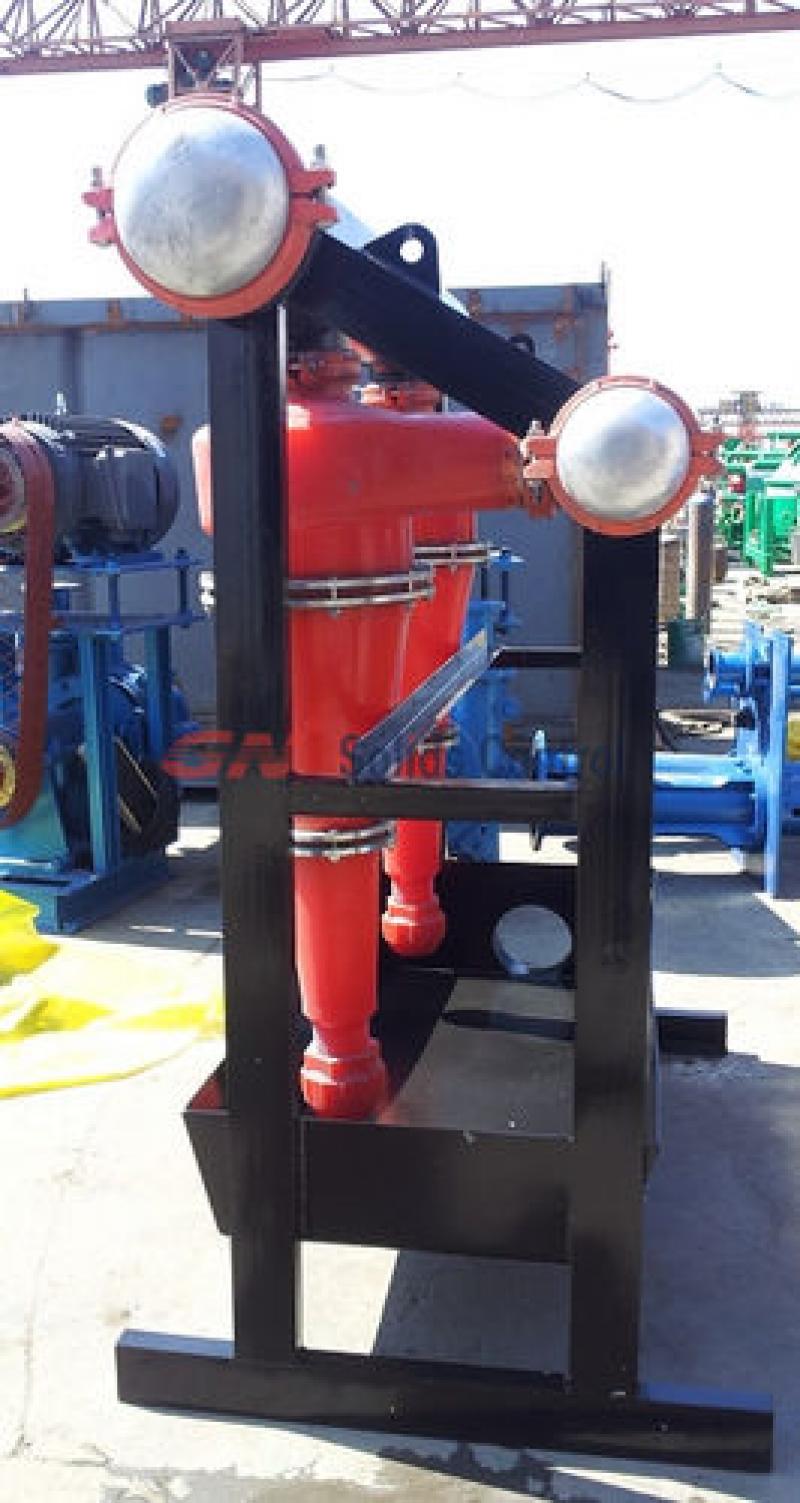 Desander is the third phase solids control equipment.It is usually followed shale shaker and next it is desilter.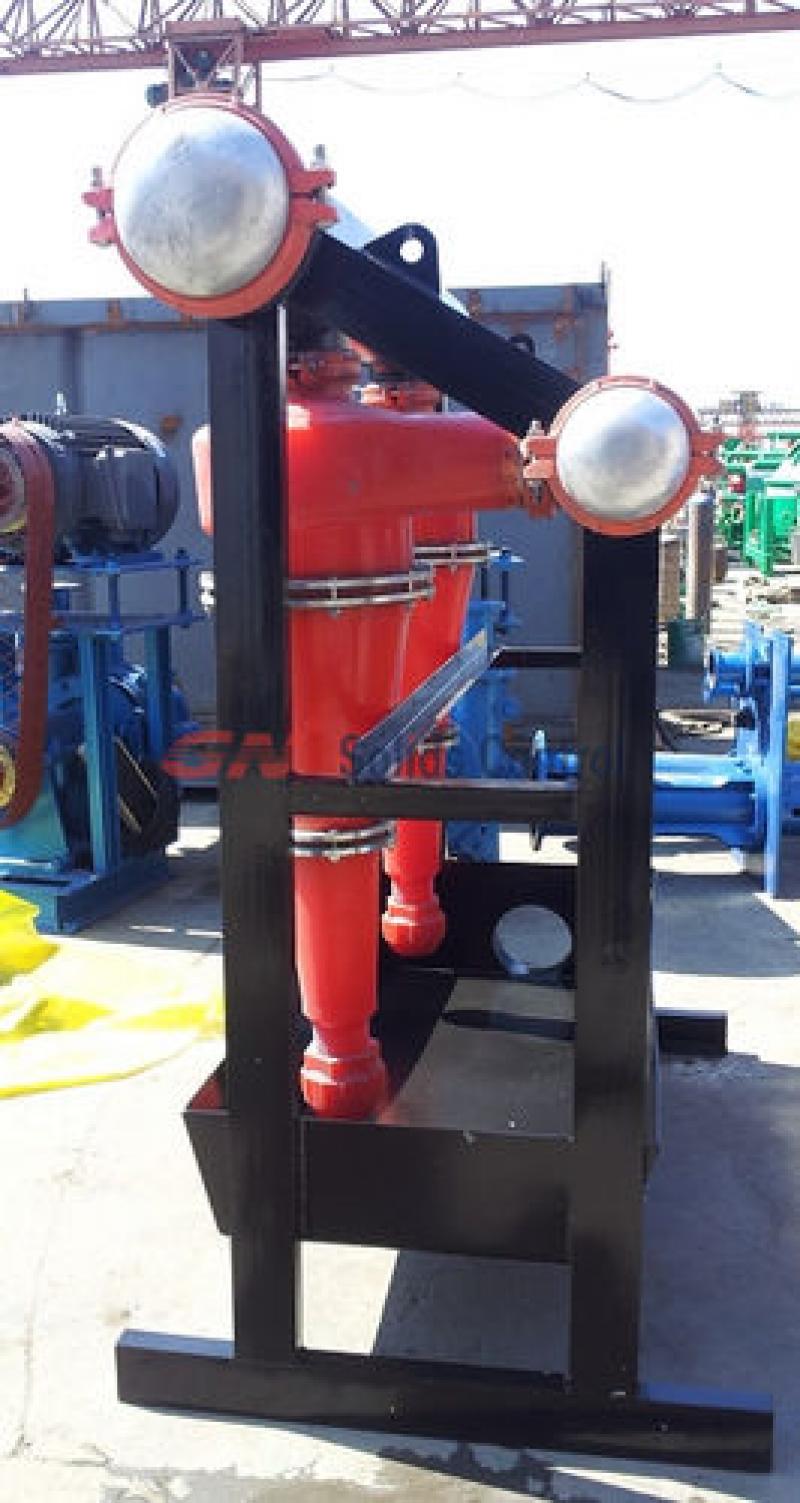 Desander usually combined with a underfluid shale shaker, hydrocylone parts (usually 10'')
.
Underfluids shale shaker is option. Hydrocyclone parts can match to match 2 ~ 3. Cone material choose from 100% Polyurethane (PU), with longer using lift,and interchangeable with Derrick.
Flexable fast connection are available for user friendly assy.