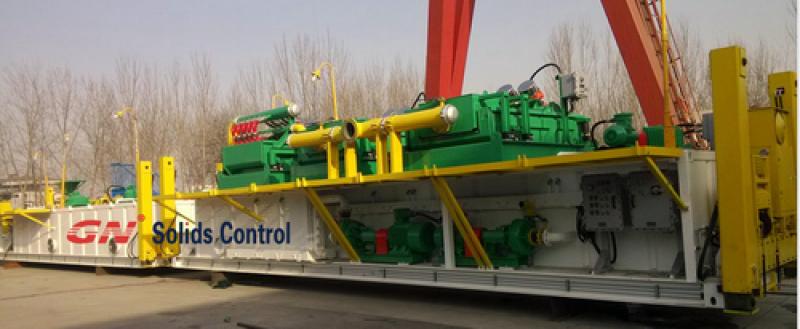 HDD means horizontal directional drilling. Many people are wondering when HDD machine used? You see, you want to put pileline undergoud pipeline, but there is a huge river in the area. How did you do, to full up the river or change direct to pass it? No, it is huge work. With HDD machine, you can put pipes in a depth first, and then cross pipes under the river. Another condition like that, it requests to put some underground pipes for cable, for water, for natural gas, etc… in city area, but it is not possible to dig up the ground, there are buildings and constructed road on it. With HDD machine, things will be very easy.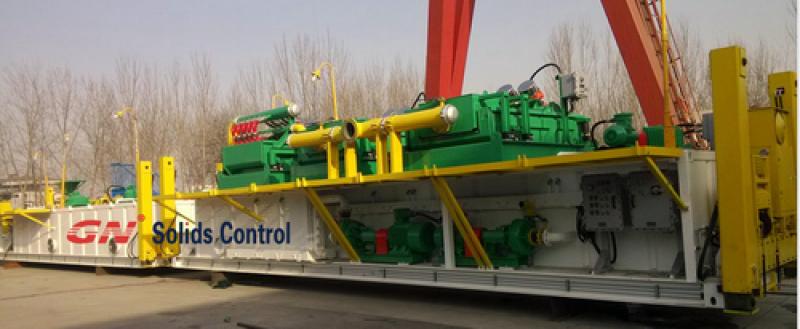 World HDD maching / rig supplier
1) Ditch Witch
2) Vermeer
3) SANY
80T HDD machine is a most common side drilling rig. The high pressure is between 1000 to 2000 liters. 350~500GPM mud system is used for this rig size.
For different customer and different rules for discharge, there are different standard mud system.
If your 80T machine is for HDD, we recommend you GN350~500 GPM mud system.  
Simplify proposal as below:
1) GNZJ705E-6N mud cleaner for 2 phase separation. 1 each
It is a double deck shale shaker, with 6 each 4inch desilter cone above the shaker.
2) Centrifugal pump: 5''*4'', 22kw, 2 each
3) Mud gun: 1 each
4) Mud tank dimention: 6058x2250x1600 (the same dimension with 20ft container)
5) Slurry pump feeding for shale shaker, 11kw, 1 each
6) Light system and electrical control system.
We offer TURN-KEY solution. You only need to plug-in with our power and then press START of the system.
China Petroleum Pipeline Bureau (CPP) is the biggest HDD contract in China. It is a government controlled company. CPP have drilling actives worldwide, in China and outside China.