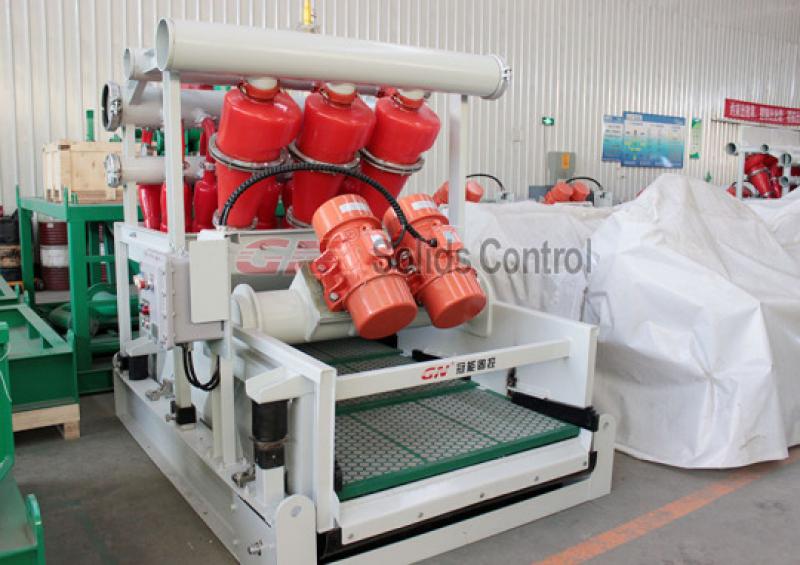 Shale shaker, mud cleaner and desander, desilter are the most common solids control equipment for different drilling rigs, like oil and gas drilling, Horizontal directional drilling, coal bed methane (CBM drilling), water well drilling, piling, micro tunneling, and other trenchless and underground activities.
GN Solids Control as one of China leading manufacturing for solids control mud recycling system and equipment, they exported some shale shaker and mud cleaner for Hong Kong China for a trenchless project.
The client bought equipment from GN:
1) Solids Control shale shaker, GNZS703E.
It is a linear motion shale shaker with 3-panel shaker deck. It utilize pretention shaker screen and mounted by wedge for fast screen changing. GN offers steel frame screen and composite materials for its screens. Customer can choose suitable type per need. All GN shaker deck is made from stainless stain for better anti-corrosion and long lifetime.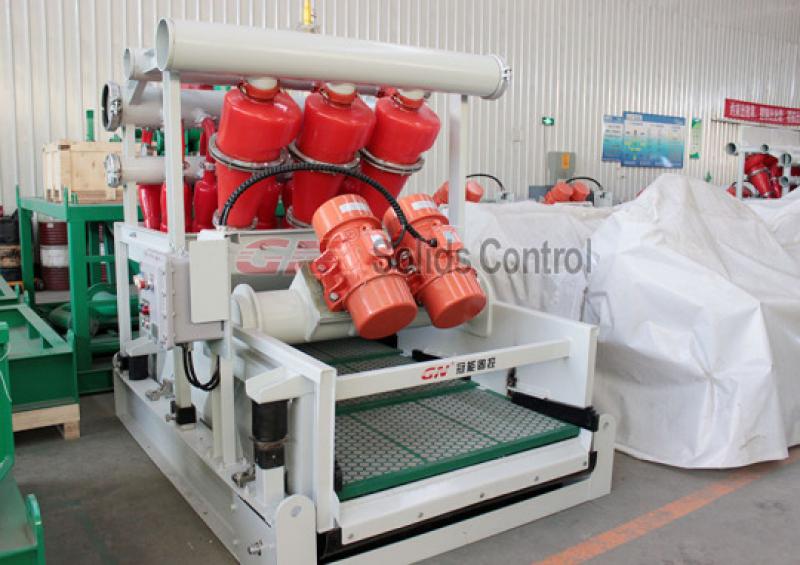 2) Mud cleaner GNZJ703E-3S16N
The mud cleaner is the combination of a linear motion shale shaker GNZS703E, 3 × 10 inch desander cone and 16 × 4 inch desilter cones. The cone assembly is mounted on the shaker deck. It is user friendly design. If you do not want to use mud cleaner, you just remove the cone assembly parts and use it as a shale shaker.
3) Mud cleaner ZNZJ703E-16N.
It is the combination of shale shaker and desilter cone. The under flow shale shaker is GNZS703E. Normally clients choose underflow shale shaker the same with solids control shale shaker. For this mud cleaner, it is only 16 ea 4 inch desilter cone, no desander cone applied.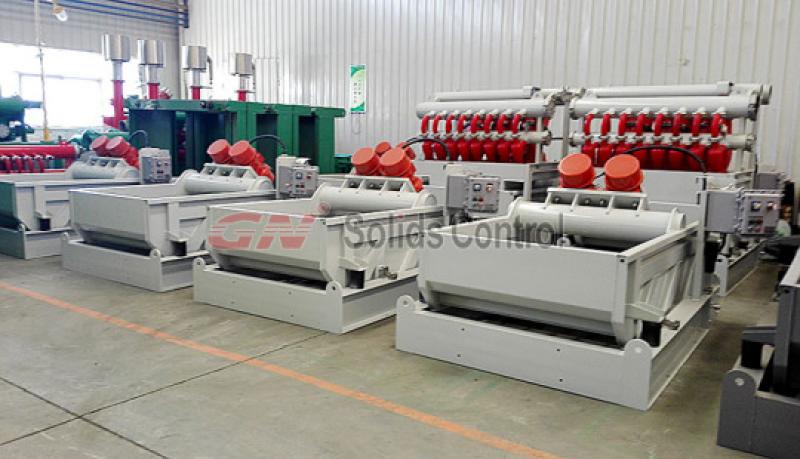 Other solids control equipment can be offered by GN:
Complete mud recycling systems, mud tanks, decanter centrifuge, mud agitator, mud gun, poor boy degasser, mud gas separator, jet mud mixer.
Solids Control equipment is only a small part of GN Solids Control company. The main field of GN group is drilling waste management. f you want more information, or you have any questions on drilling waste management, welcome you contact GN group at any time.