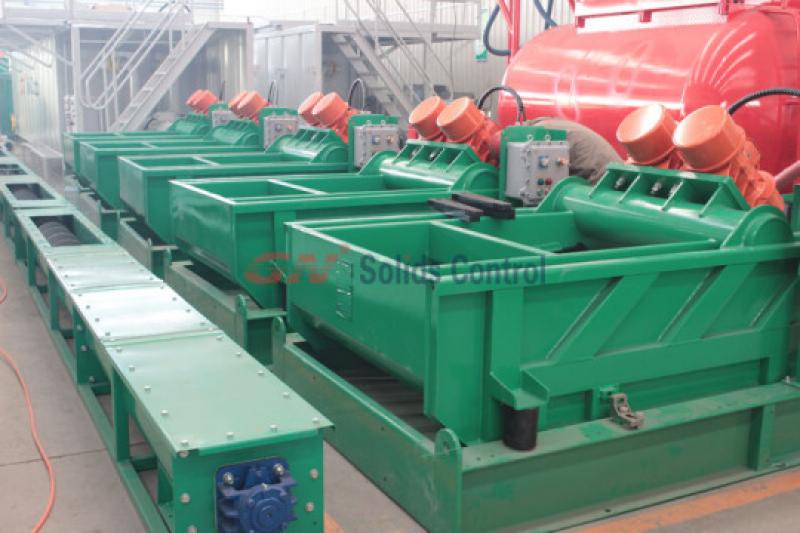 Linear motion shale shaker is the first step solids control equipment, and it is the base separation machine for oil and gas drilling rigs.
Shale shaker is a D100 separation machine. D100 means 100% separation. The particles over the separation point can be fully removed after going through the shale shaker screens.
Shale shakers will be placed on Sand trap Tank. In the normal conditions, clean mud from shale shaker will fall down to the sand trap tank. We also call it shale shaker tank or shaker tank.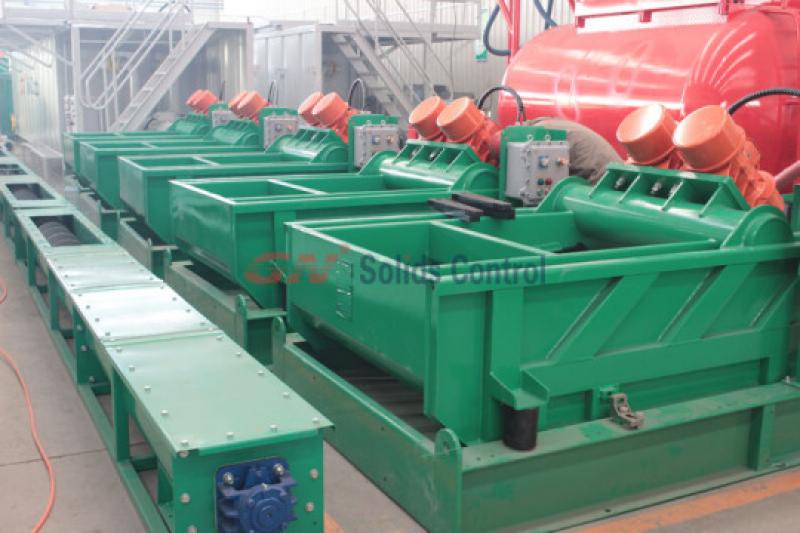 But in some cases, the operators may need to bypass the shaker tank (sand trap) and direct the drilling fluid to other tanks, then they need to use these side charges. Otherwise operator is not able to bypass sand trap. Most shale shaker are discharge the drilling fluids from shaker deck bottom, so what should they do in this condition? GN Solids Control company offer you the solutions.
GN Solids Control latest design shale shaker is equipped with a sump for dual functions. Operator can choose to let the drilling fluids fall down to the underneath shaker tank (sand trap). The new design is welcomed by the international market, like USA, Brazil, Russia, Iran, Iraq, Kuwait, Oman, India, Indonesia, Malaysia, Singapore, Egypt, Algeria, Nigeria, Tunisia…
Furthermore, GN patent design offers the shale shaker with a reliable performance and much more user-friendly for operators. Below are parts of GN patent design shale shaker features:
1) Interchangeable and fast removable sealing rubber for the shaker deck. It is not only offer the better sealing, but also can protect the shaker deck and shaker screen, and extend the lifetime of replacement shaker screen.
2) Synchronous up and down of the shaker deck angle. It means no matter you adjust the angle from which size, both sides shaker deck angles will be up and down with exactly the same degree.