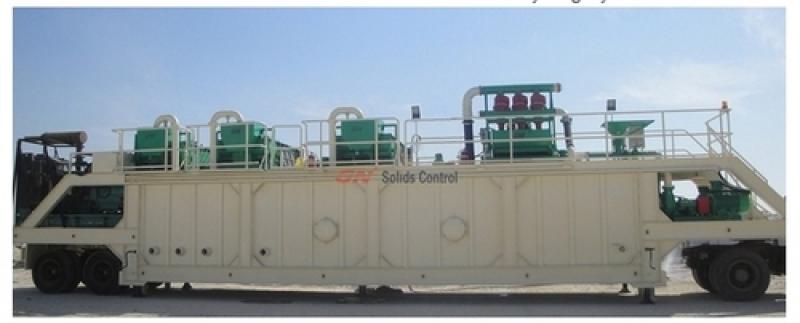 China top solids control manufacturer: GN Solids Control, exported a complete set 1200GPM mud recycling equipments to middle east market for HDD drilling rig.
The system is customized for the customer. To further reduce the total cost of the tank, GN company offered complete equipment, and offer customer tank design drawing free of charge, customer build mud tanks locally. They are happy with the solution and the system used very well now.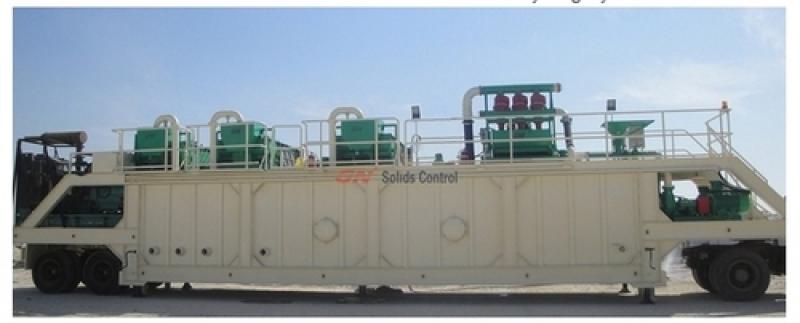 Equipment for the 1200GPM mud recycling system:
1) 3 each Shale Shaker GNZS579
2) 1 Mud Cleaner with 3 each 10'' desander cone and underflow shale shaker model GNZS594 (Desander cones only )
3) Jet mud mixer
4) Agitators
5) Centrifugal pump feeding for the desander cone
6) Mud tanks 1 each. W 3000 mm, H 230omm, L 12000 mm
Customer want tank size is  W 3000 mm, H 2300mm, L 12000 mm with center Partition , the I section for 3 Shale shakers with 2 Agitators,  II section for Mud Cleaner with 2 Agitators and the jet Mud Mixer. Centrifugal Pump Model SB8x6-12J for mud transfer  from Shale Shakers Section to Desander cones.