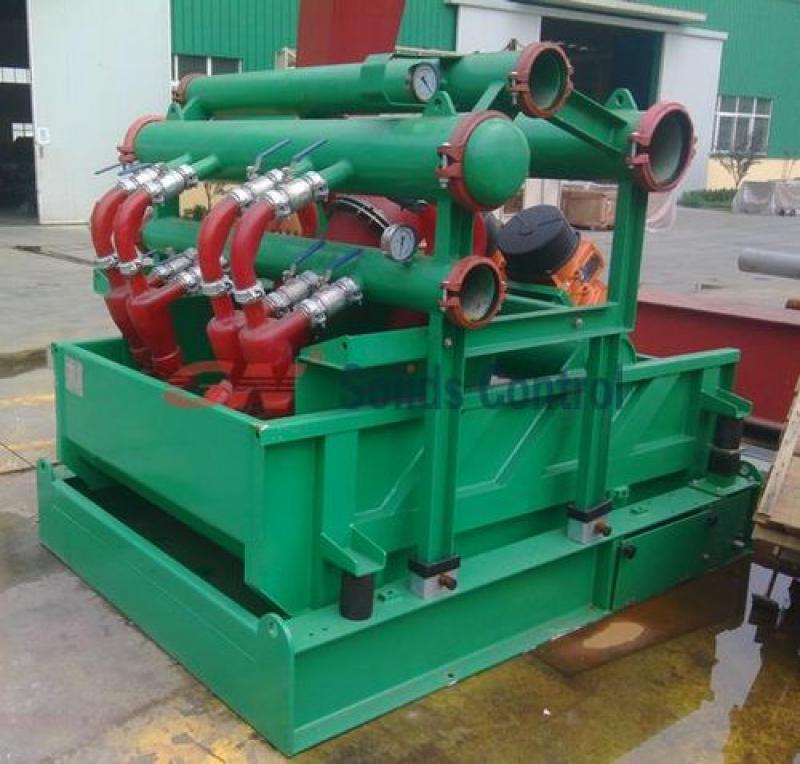 Hydrocyclone Desilter for drilling fluids is the 3rd stage solids control equipment for drilling fluids recycling system.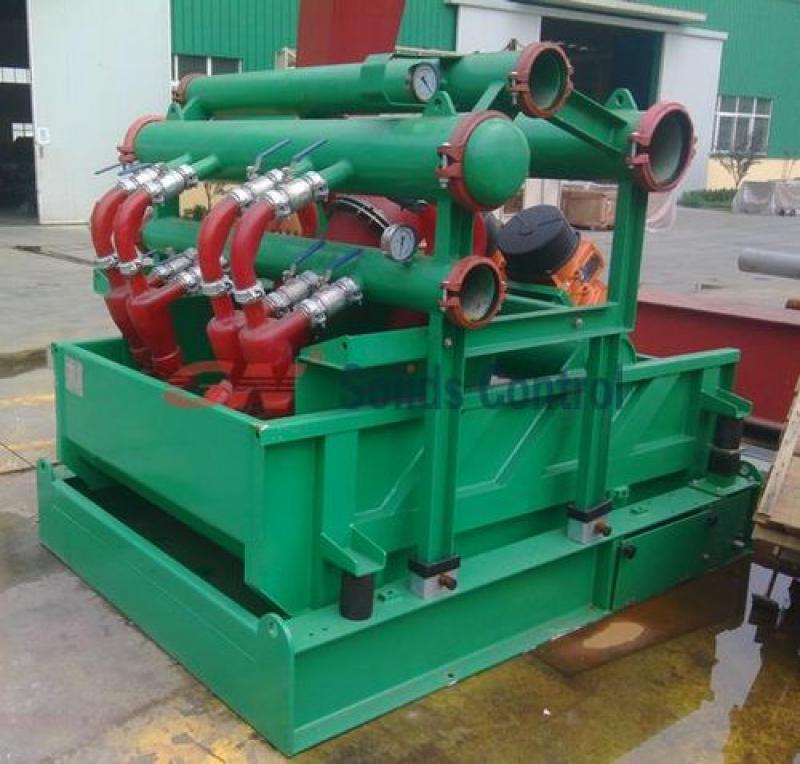 Desilter utilize smaller size Hydrocyclone to separate smaller size solids. Usually, 4 inch hydrocyclone used for drilling fluids desilter. It can remove drilling solids size over 27 microns.
Quality of hydrocyclones combined desilter various from 4 ea to 20 each, to get different treating capacity.