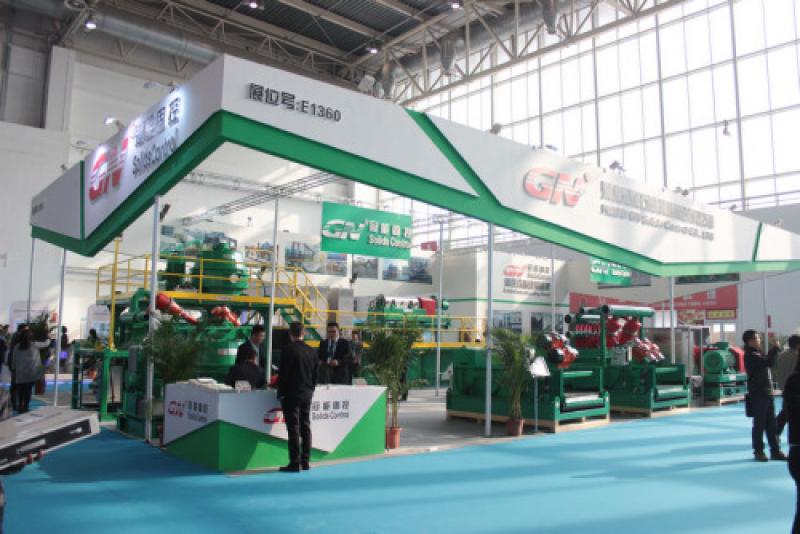 Normal
0
7.8 磅
0
2
false
false
false
EN-US
ZH-CN
X-NONE
/* Style Definitions */
table.MsoNormalTable
{mso-style-name:普通表格;
mso-tstyle-rowband-size:0;
mso-tstyle-colband-size:0;
mso-style-noshow:yes;
mso-style-priority:99;
mso-style-qformat:yes;
mso-style-parent:"";
mso-padding-alt:0cm 5.4pt 0cm 5.4pt;
mso-para-margin:0cm;
mso-para-margin-bottom:.0001pt;
mso-pagination:widow-orphan;
font-size:10.5pt;
mso-bidi-font-size:11.0pt;
font-family:"Calibri","sans-serif";
mso-ascii-font-family:Calibri;
mso-ascii-theme-font:minor-latin;
mso-hansi-font-family:Calibri;
mso-hansi-theme-font:minor-latin;
mso-font-kerning:1.0pt;}
CIPPE is the short name of China
International Petroleum & Petrochemical Technology and Equipment Exhibition.
It is the second largest worldwide oil show. It is held every March in Beijing
International Conference Center. Every year, nearly 2000 companies come from
different countries for the show.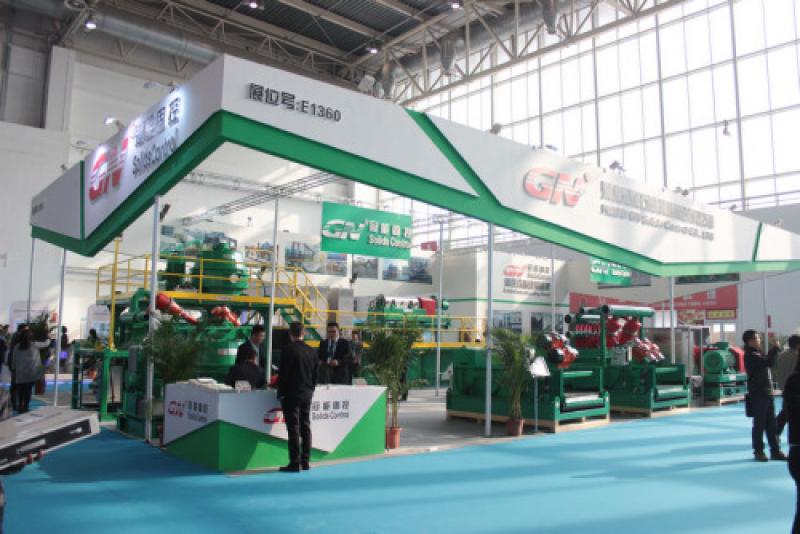 GN Solids Control is China top manufacturer
on drilling waste management equipment. GN group just back from 2015 CIPPE oil
show with big success. As a frequent comer for CIPPE oil show, GN takes its
latest and advanced design equipment for the show. And get great attention and
admiration from both his customers and competitors. They are surprised with GN's
advanced design equipment and admire his big improvement year by year. There
are many customers work with GN for many year and experience GN growth by
themselves. Every year, GN will show them a complete new look with so many surprise.
Unlike other companies, GN will never copy
any one. GN only care the needs and request of customer and jobsite. And offer
customer with the most reliable products and services.
Drilling waste management equipment GN showed
for Beijing oil show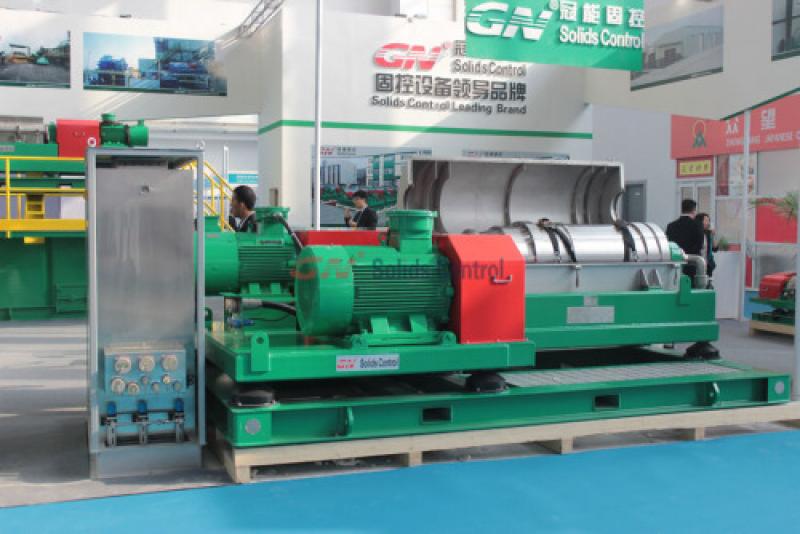 1) 9'' Mini centrifuge decanter, GNLW223
It is the mini size decanter centrifuge,
mostly used for coal drilling with small capacity, small footprint and high
speed. It is also called baby centrifuge as its smart outlook. There are fixed
speed and VFD for option.
2) 14 in drilling waste management decanter centrifuge
GNLW363CG-VFD
It is an international high standard
centrifuge with top ranking material and latest design, catering for drilling
waste management.
As 14 inch centrifuge is the most normal size
for oil and gas drilling field, GN offers a Economic standard for option, with
good price but better quality than normal Chinese brand.
3) 18 in low speed centrifuge GNLW452
It is a economic standard centrifuge mainly
used for barite recovery, with reliable performance and good price.
4) 22 in big bowl decanter centrifuge GNLW553-VFD
It is a big bowl big capacity centrifuge
welcomed for mud solids control and drilling waste management field.
5) Progressive balance elliptical motion
shale shaker
6) Solids control shale shaker and mud
cleaner
System for 2015 CIPPE oil show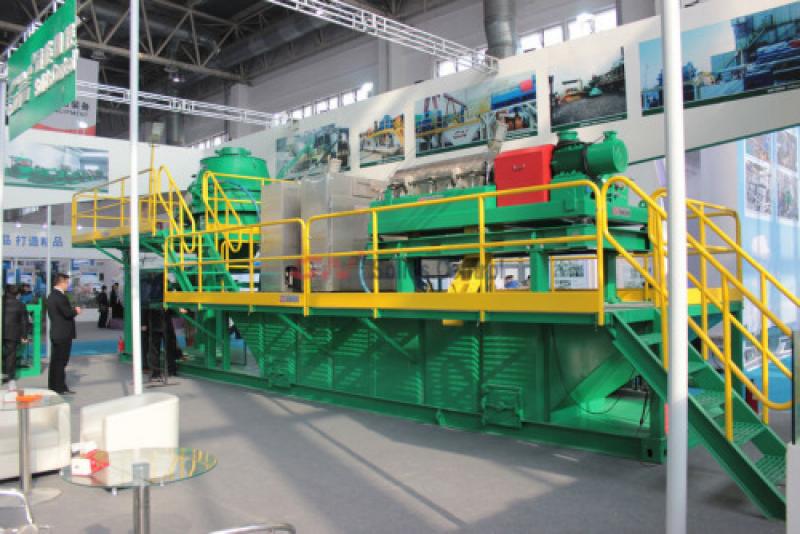 1) GN takes a complete drilling waste
management drying system for the show, the system includes a high speed VFD
centrifuge and vertical cuttings dryer.
2) Besides drilling waste management, GN is
China leading manufacturer for compact mud system for HDD, CBM, Coal Drilling,
piling, etc…
GNSM-500B mud cleaning system for piling was showed on
2015 CIPPE.
And all the systems and most of the equipment
have been sold out already. GN now arrange shipment for them after the show.