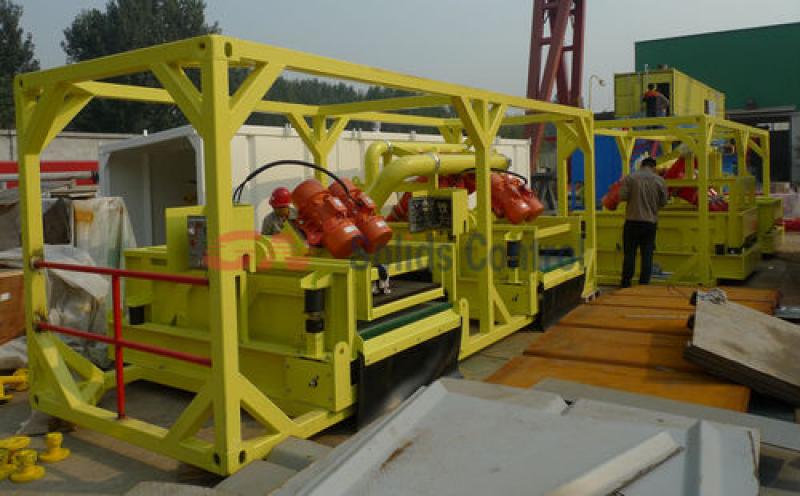 Double deck shale shaker is widely used in CBM drilling (Coal bed methane), piling, micro tunneling and other HDD rig mud system as its big capacity and compact design. The top deck shaker screen can use steel screen (0.1mm, 0.2mm, 1mm etc… per jobsite condition) to separate the coarse size. The bottom deck use normal pretensioned frame screen (API40, 60, 80 etc…)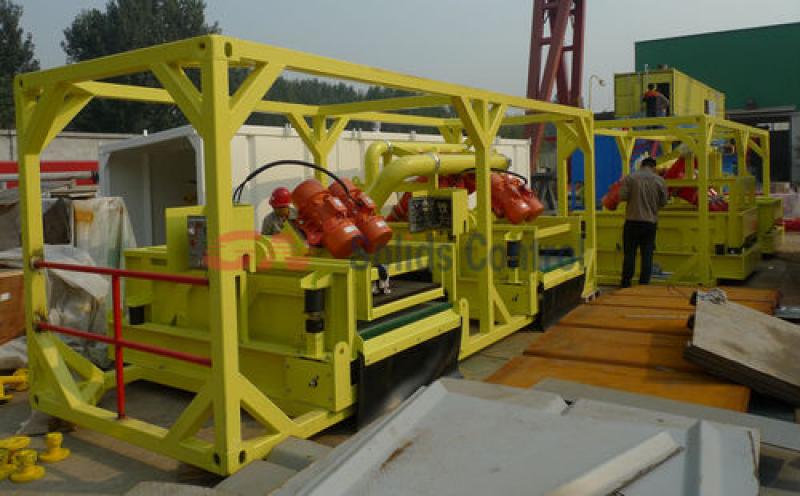 Parameters of GNZS705 double deck shale shaker
Model:                            GNZS705E
Vibration Mode:              Linear Motion
Vibration Motor:           2×1.94KW, Voltage and Frequency customized
Vibrating Strength:          ≤7.5G (Adjustable)
Treating Capacity:          528GPM(120m³/h)
Deck Adjustment:          -1°~5°
Top Shaker Screen:        3 Panel 2.1m3
Bottom Screen:                3 Panel 2.6m3
Weir Height(Back type buffer box):      895mm
Shaker deck material:           Stainless Steel
Weight:                            2000kg
Dimension (mm):                    2717x2012x1413
Remarks: Treating capacity test from mud:1.2g/cm3density & viscosity 45s & 60 mesh screens
Applications of GNZS705 double deck shale shaker
GNZS705 is a hot sale shaker model made by GN Solids Control company It is a double deck shale shaker with 5 screen panels: 2 screen panels in top deck and 3 screen panel in bottom deck. When the shaker model is used in CBM drilling system, piling system or micron tunneling mud cleaning system, customer choose steel frame screen for long lifetime and big volume. It is a common shaker model for GN compact mud system. It can even be used in GN350~500GPM HDD mud recycling system for small footprint and economic price.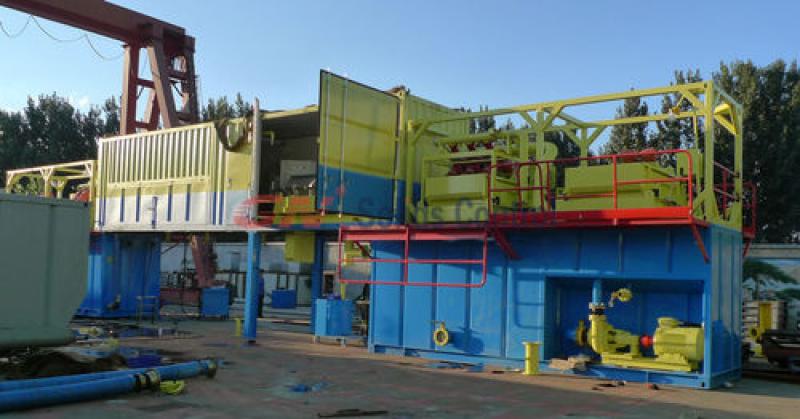 Advantages of GNZS705 double deck shale shaker
1) The shaker model is made from Stainless steel material for better performance on anticorrosive.
2) Vibrating motor from world famous brand: IEC Ex, ATEX and UL Certified (Italy Oil or Martin brand motor, etc…)
3) The whole shaker deck is made from hot treatment. It is more stronger under high G force vibration.
4) Patent tighten rubber sealing for shale shaker deck and screen. It is with long life and easy for replacement.
5) Pretensioned shale shaker screen mounted with wedge for fast screen change.
6)  Flexible options on feeding type: Weir Feed, Top Feed, and Hopper Feed for different applications
7) The shale shaker can be mounted together with desander cone and used as a mud cleaner.