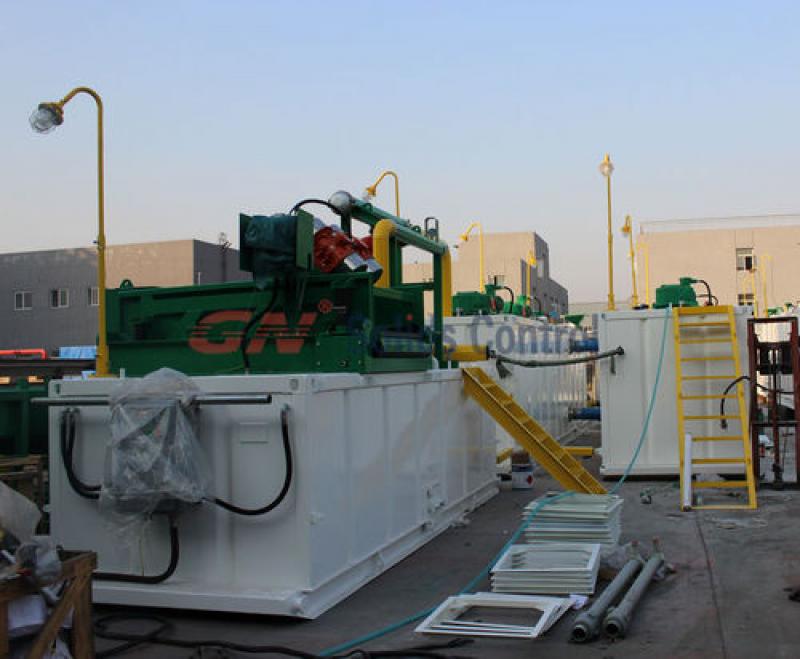 500bbls tanks is a common size mud tank for oil and gas drilling rigs. I can be used for mud mixing or mud storage. For HDD or CBM drilling, they normally do not use such big size mud tank.
Below is the parameters of GN design 500bbl mud storage tank, it is rectangular Mud Tank built as per API specification Schedule 40: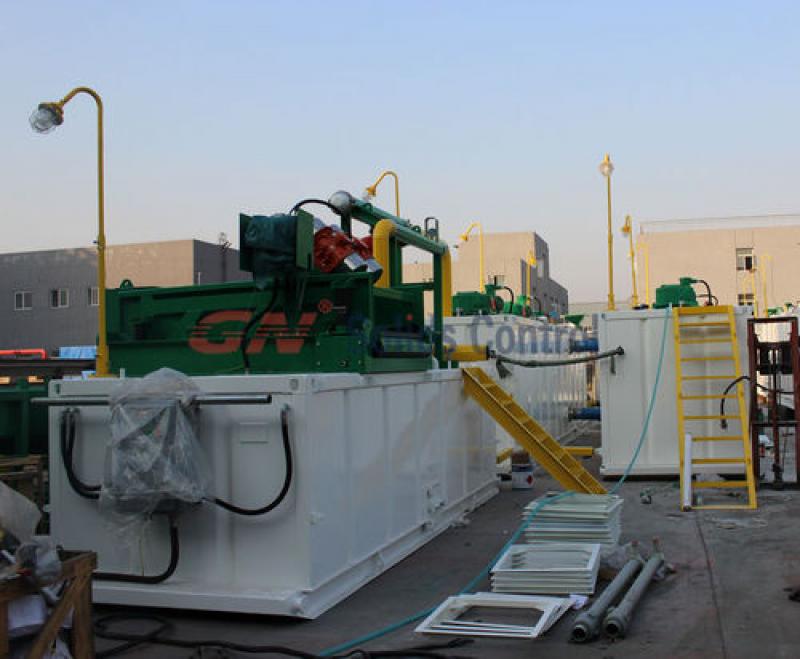 Mud tank usable capacity: 500 bbls approx.
Compartment quantity: the 500bbls mud tank can be divided into 1~3 compartments (Depends on customer request.). Capacity of each compartment: 250 bbls approx.
Mud tank dimension W x H x L: 13500×3000 x2650mm Or customized dimension.  
Electrical mud agitator model GNJBQ150-DD, with 36" impeller, 2-layer impeller. 20 HP driving motor, 460V – 60 HZ, RPM 1750 or 380V – 50 HZ, RPM 1450.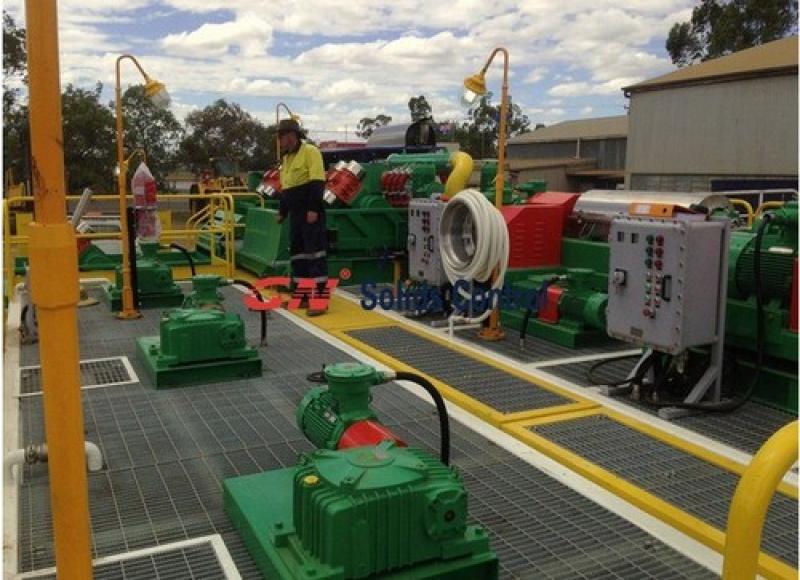 Electrical mud agitator quantity – 2~4 each, with 2~4 each mud gun
Sufficient agitation to mix up 17 ppg mud. Bottom mud guns installed quantity – 4 each. Bottom mud guns installed size 2 in, model GNNJQ50A-3G, 3-nozzle mud gun.  
6" suction and 4" discharge line on either end of the tank with female cam lock connection to other tanks.  4" drain line with butterfly valve – 2, 8" Equalizing valve between compartments- qty 2~3. Depends on compartment quantity.
Cover with Grating top, collapsible hand rails surrounding, dual access- escape ladder
Skid: It is skid Mounted 3 runner oilfield skid mud tank with V crimp walls, it is easy for oilfield movement.
Other advantages of 500bbl mud storage tank for oil and gas drilling
1. Sand Blast Treatment before painting.
2. External paint and internal coating
3. Bottom painting for anticorrosive: Two pack Epoxy zinc, thickness 75 μ
4. Middle painting: Two Pack Epoxy hi-build containing anticorrosive pigmentstwice, thickness 250 μ
5. Surface painting: Surface pigmented with high quality light fast PU pigments, thickness 70 μ
6. Standard: API&ISO Certified Manufacturer