Recently, GN Solids Control has successfully completed the production of 10 sets of Hydraulic-driven centrifuges, GNLW363D-FHD, poised to serve an important drilling mud treatment project for a North African company.
| Bowl Size | 360x1270mm |
| --- | --- |
| Speed (Separation Factor) | 0-3400 RPM (2328G) |
| Differential Speed | 0-70 RPM |
| Motor Power | 45 KW |
| Drive System | Swiss Full Hydraulic Drive |
| Processing Capacity | 200 GPM (45 m³/h) |
| Differential Speed Torque | 4163 N.M |
| Dimensions (mm) | 3000x2400x1860 mm |
| Weight (KG) | 3400 KG |
The GNLW363D-FHD is a pinnacle of engineering excellence designed to meet the rigorous demands of both domestic and international clients. It's particularly suitable for the separation of high-concentration, high-temperature drilling mud.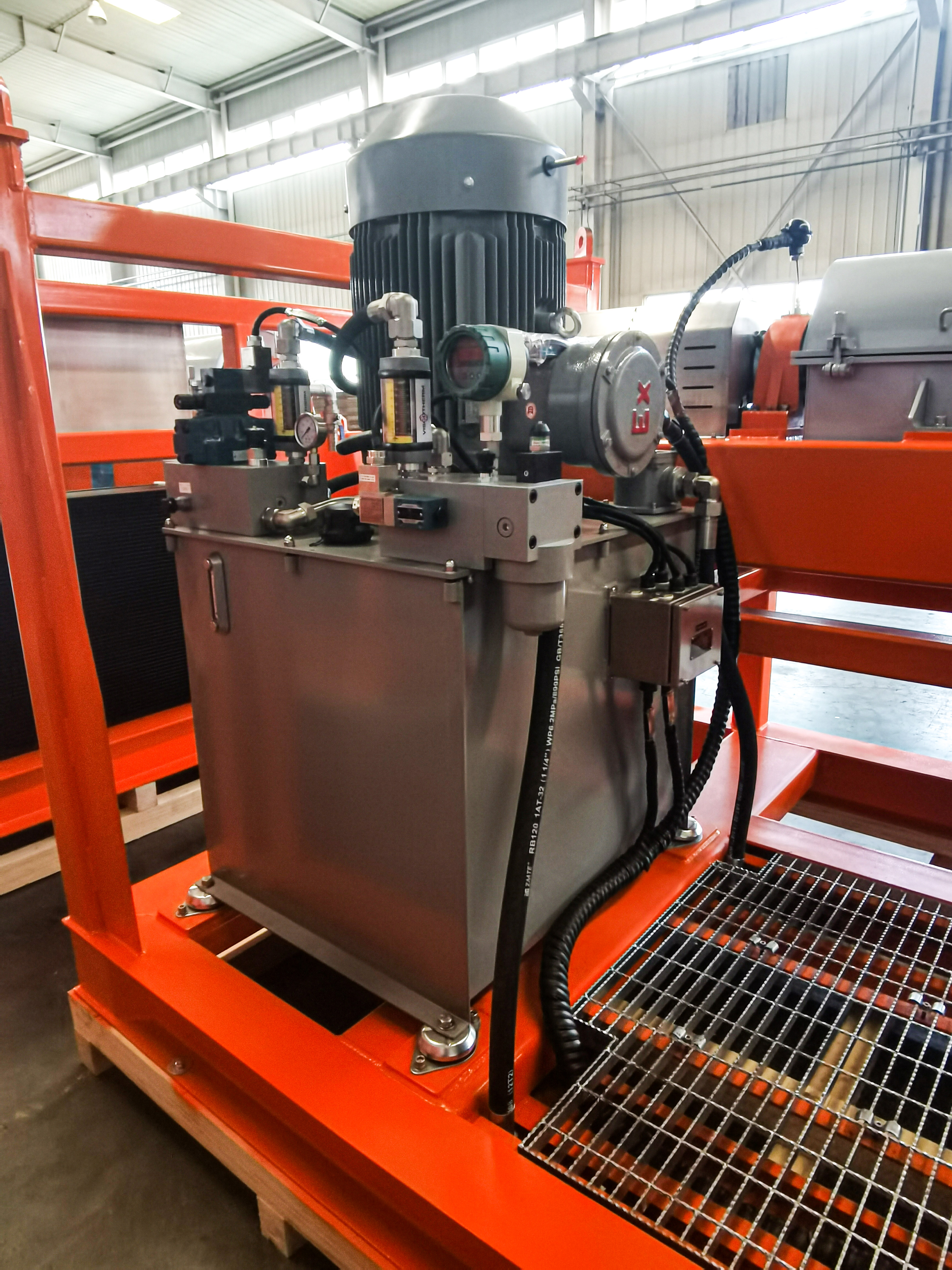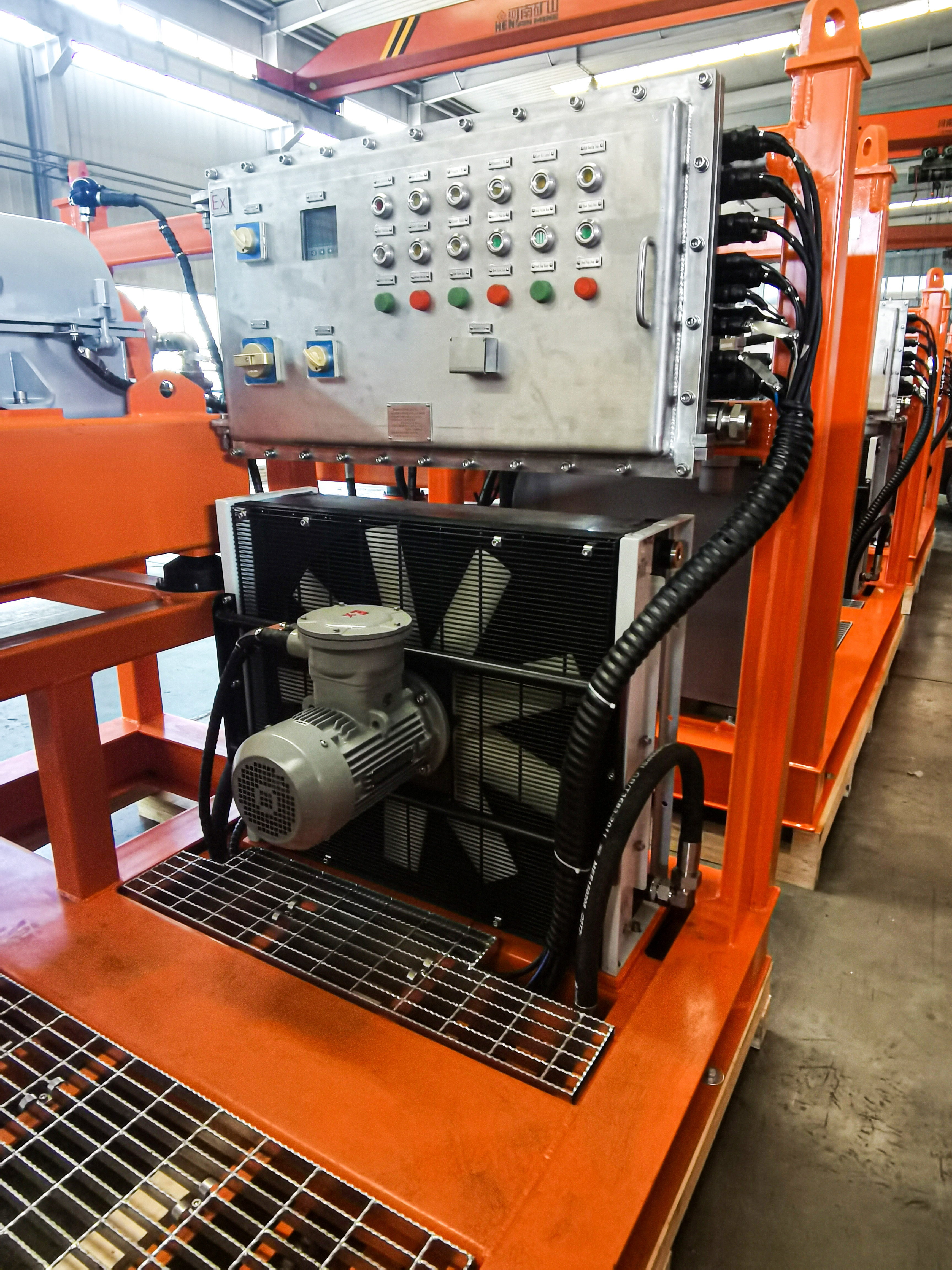 Here are the essential specifications of the GNLW363D-FHD:
| Model | GNLW363D-FHD |
| --- | --- |
| Bowl Material | Duplex Stainless Steel (SS2304/SS2205) |
| Conveyor Material | Stainless Steel (SS304/SS316) |
| Screw Blade Wear Protection | Tungsten Carbide Hard Alloy Inserts |
| Discharge Port Protection | Tungsten Carbide Hard Alloy Lining |
| Bearing Brand | SKF |
| Hydraulic Drive System Brand | Leading Swiss Brand Full Hydraulic Drive |
| Electrical Control System | PLC Intelligent Control |
| Coating Standard | COSCO Kansai Epoxy Zinc-Rich Paint |
GN Solids Control takes pride in its position as a professional decanter centrifuge manufacturer. We uphold stringent standards for the selection of raw materials, opting for high-quality centrifugal casting or forging stainless steel materials. When it comes to wear-resistant components, we employ hard alloy protection, ensuring extended durability and peak performance. Our commitment to quality and durability is unwavering, reflecting our dedication to customer satisfaction.
GN has forged a fruitful collaboration with Viscotherm, a world-leading hydraulic system brand. This partnership has resulted in the development of the Full Hydraulic Drive Centrifuge, which meets the highest industry standards. The ROTODIFF hydraulic motor, a high-torque radial piston motor, controls the differential speed between the bowl and scroll, ensuring precise and efficient separation.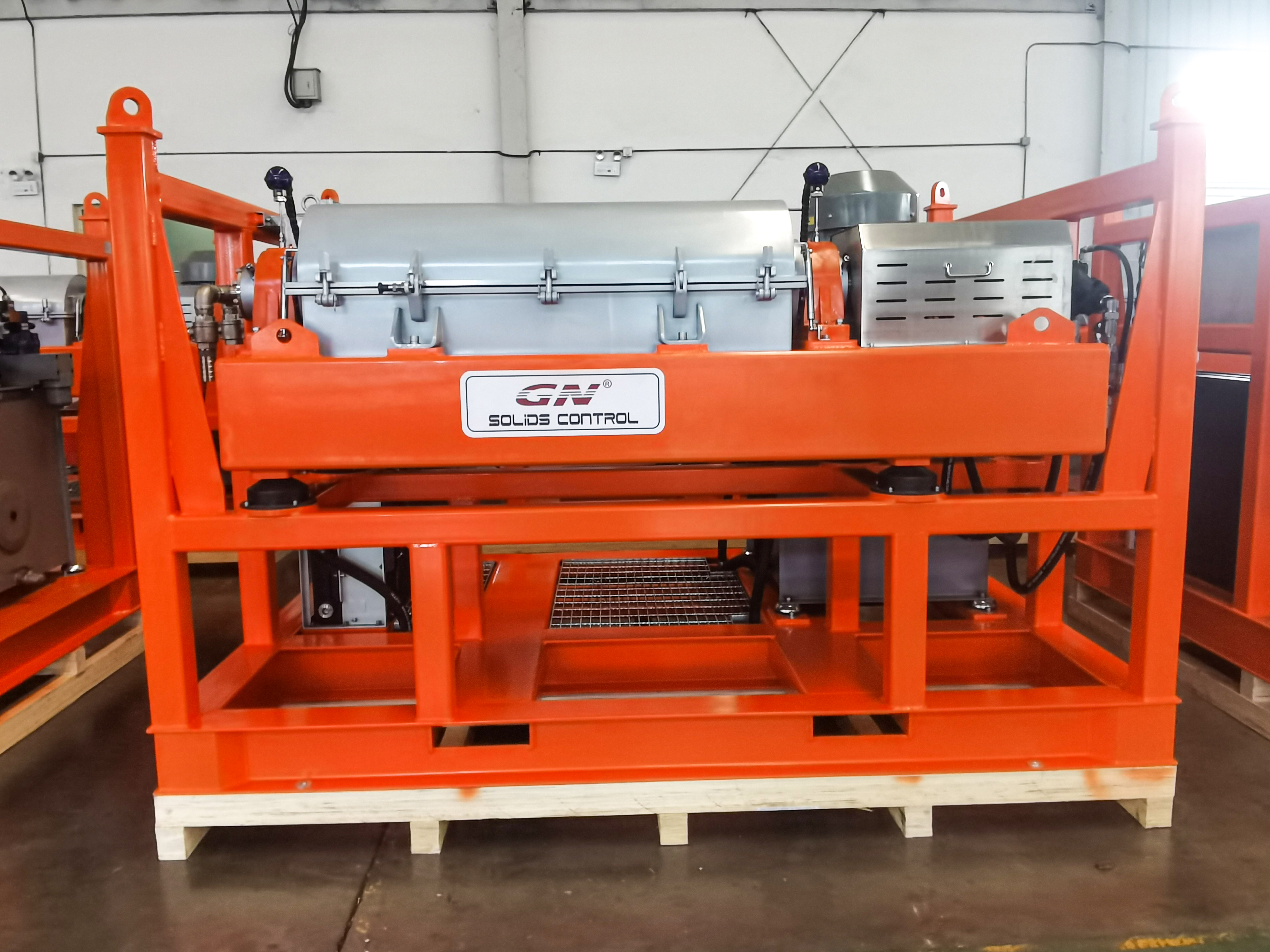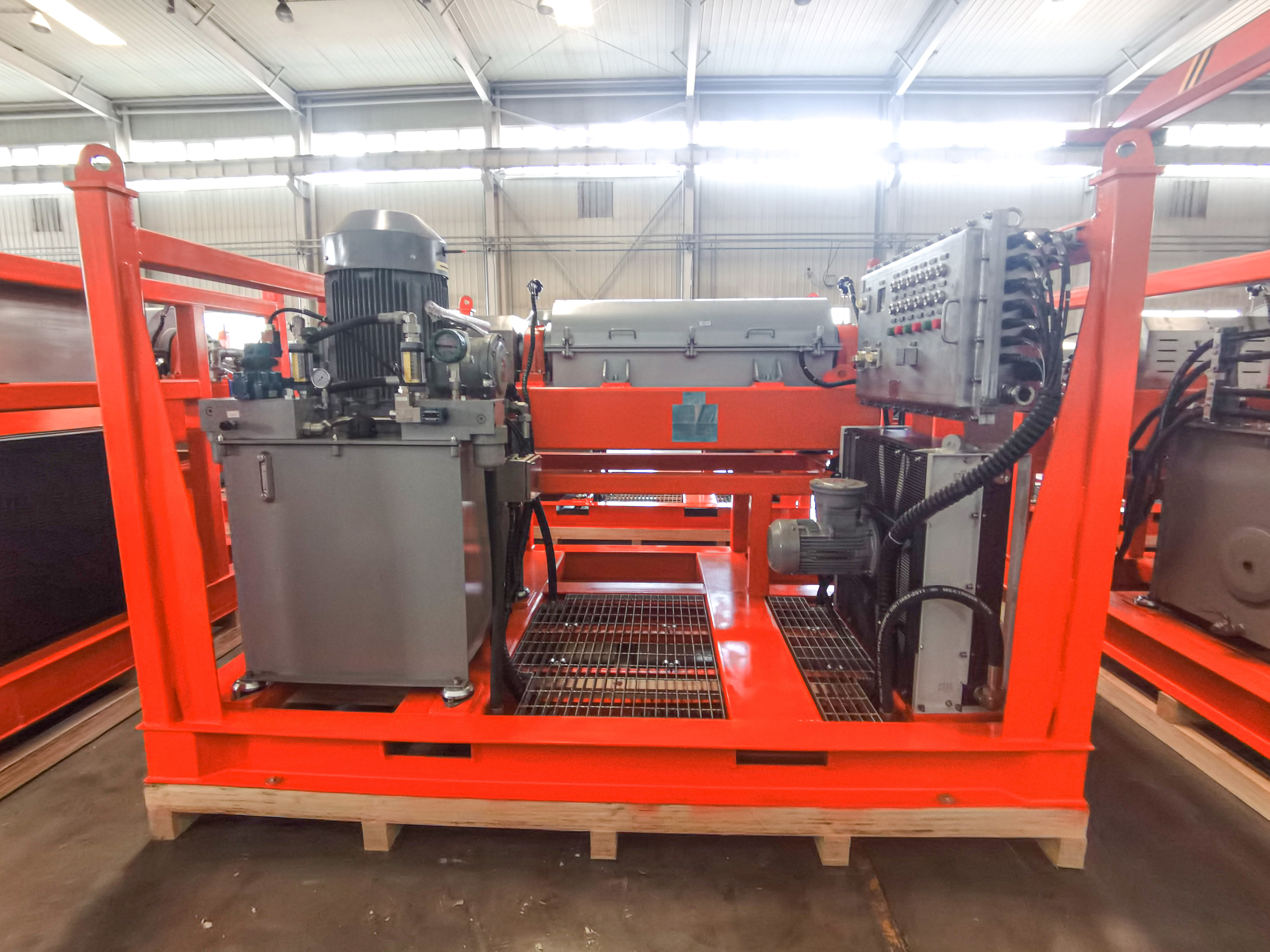 It's worth noting that our centrifuges come equipped with a manual speed-adjustable feed pump. All components of these feed pumps are sourced from renowned German brands and assembled in China, enhancing their durability and reliability. Thanks to our partnership with NETZSCH, we can offer these pumps at a more cost-effective price compared to the official site.
If you have any questions or would like more information about our hydraulic-driven centrifuges or any other equipment, please don't hesitate to contact us at samuel@gnsolidscontrol.co.