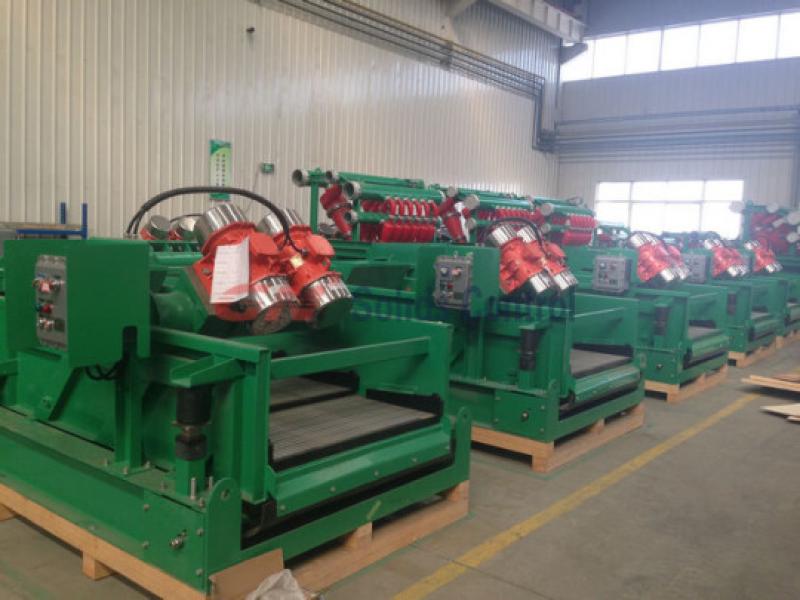 As China top manufacturing on mud solids control and drilling waste management, GN Solids Control exported complete set solids control equipment for Russia customer.
The projects includes below solids control equipment:
1) Solids control shale shaker with linear motion, model GNZS594E.
Model clarification: GN means brand. ZS means linear motion. 59 means the screen width is 59cm. 4 is 4-panel screens. E means it is the E generation from GN Solids Control.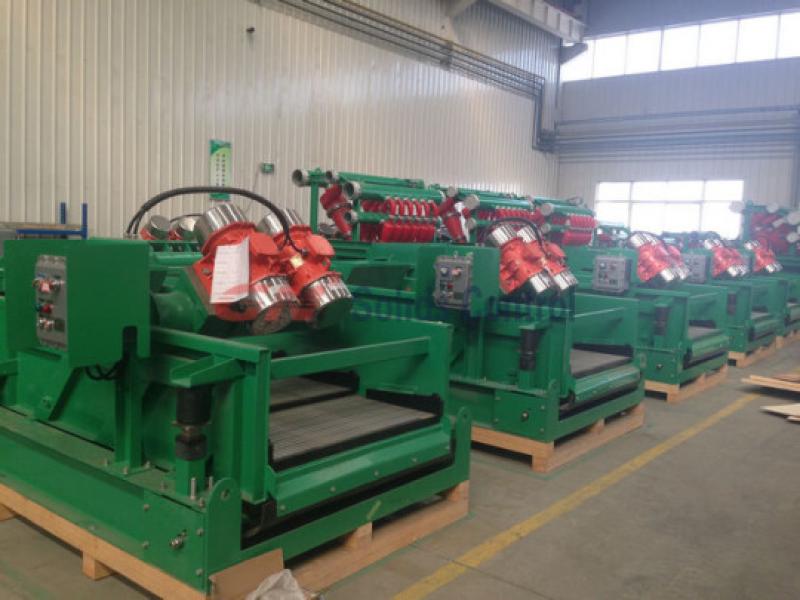 It is a 4-panel linear motion shale shaker can be used for both solids control. It can also be used as high G drying shaker while equipped with 1.94Kw vibration motors and with hopper feeding.
GN offers steel frame screen and composite material screens for GNZS594E 4-panel shaker.
2) Fixed speed decanter centrifuges for solids control and barite recovery. Centrifuge model: GNLW363CG. It is the most popular side decanter centrifuge for drilling rigs.
GN and LW means the brand and centrifuge type. 36 is the centrifuge bowl diameter: 36cm. 3 is the bowl length and diameter ratio. 3 is the most popular ratio for drilling rig decanter centrifuges.
3) Some mud agitators and centrifugal pumps.
Even for the accessory small equipment, GN all made per international high standard, with all materials chose from internal and international famous brand.
For mud agitator, GN chose SOG oil seal and FAG genius bearings.
GN centrifugal pump is equipped with mechanical seal. The material for mechanical seal is tungsten carbon for long time. Bearings are from worldwide famous brand FAG.    
Other solids control equipments can be offered by GN Solids Control:
1) Desander, desilter or mud cleaner with under flow shale shaker. GN do offer 2-panel, 2-panel, and 4-panel under flow shale shaker.
2) Poor boy degasser, it is also name mud gas separator. It is used before shale shaker but after BOP to kill the gas in the mud.
3) Vacuum degasser. It is used after shale shaker but before hydrocyclone separator to kill the very small size gas to protect the cones.
4) Jet mud mixer for barite and polymer mixture.