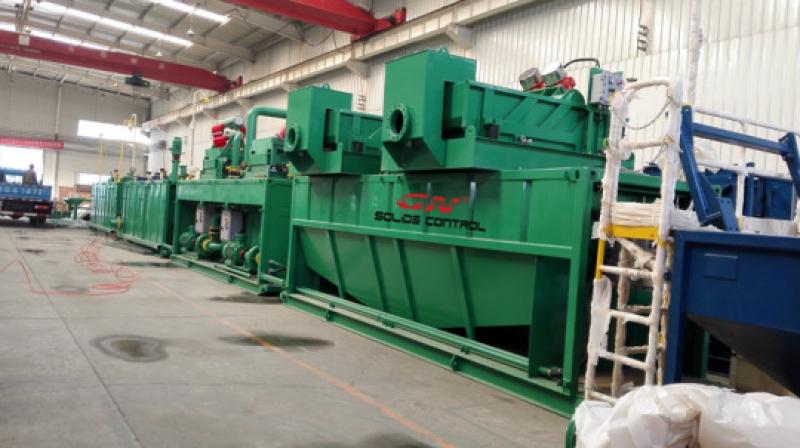 GN Solids Control is a worldwide famous
brand of mud solids control system, drilling waste management system, as well
as replacement shaker screens.
This week, GN Solids Control China factory
finished a mud system for a domestic project. It is a 4-tank mud system for
750hp drilling rigs.
1) The 4 mud tanks of the 750hp rig mud
system are the same size with 40ft container. And the tanks are equipped with
3-runner oilfield skid. The oilfield skid is with 250mm at each tank ends. It makes
the tanks easy to movement at jobsites.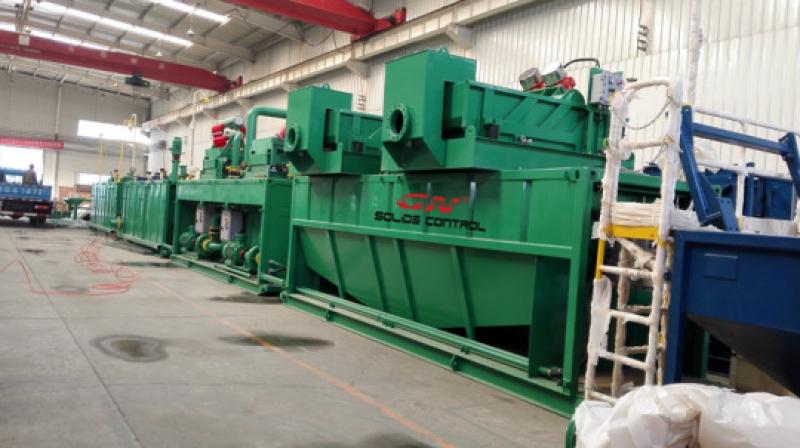 2) GN Solids Control equips 2 sets Solids control
linear motion shale shaker separator for the system. The system is equipped
with 2 each 3-panel shale shaker, model GNZS703E. It is the most popular shaker
models for oil and gas mud system from GN Solids Control.
3) In this system, the clients choose 1
desander separator and a desiler separator.
The desander model is GNZJ752-2S. It is
equipped with 2 ea 10'' desander cone. Each 10'' desander cone is with max. 120
m3/h (528GPM) handling capacity.
The desilter cone model is GNZJ752-12N. It
is equipped with 12 ea 4'' desilter cone. Each 4'' desilter cone is with max.
20 m3/h (88GPM) handling capacity. For totally 12 ea 4'' desilter cone, the
desilter handling capacity can reach to 240m3/h (1056GPM).    
4) The 4-tank mud system is equipped with a
middle speed decanter centrifuge to recovery the barite and reduces the mud
weight. The centrifuge model is GNLW452. It is a most cost-effective big bowl
decanter centrifuge widely used in solids control mud systems for oil rigs.
5) And there are many mud agitators, mud
guns, lights, and pumps for the system.
6)
This clients choose a separate jet mud mixing system. The jet mud mixing hopper
and mixing pump as well as control panel are all mounted in a separate oil field
design skid. It is easy to move it and work to different mud tank systems.