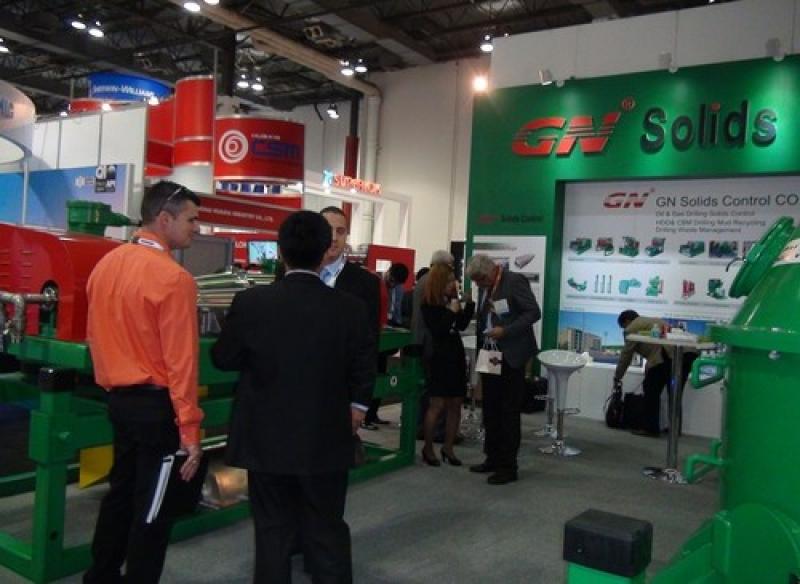 GN Solids Control and GN Solids America will come and attend 2015 OTC in Houston. OTC, full name is Offshore Technology Conference, is said to be the largest Exhibition in petroleum field in the world. The second one is CIPPE in Beijing. Every year, there will be around 3000 companies from 40 countries attending the show.
In 2015 OTC, GN will take its latest design drilling waste management equipment. And drilling waste management is the main and most advantaged products of GN Solids Control (China) and GN Solids America (U.S.A).
GN 2015 OTC exhibition information
OTC location: Reliant Park Houston, TX, USA
Exhibition time: May 04-07, 2015
GN Solids Control (China): Reliant Arena, 290 SF, booth No.: Pending
GN Solids America (USA): Reliant Arena, 200 SF, booth No.: 6137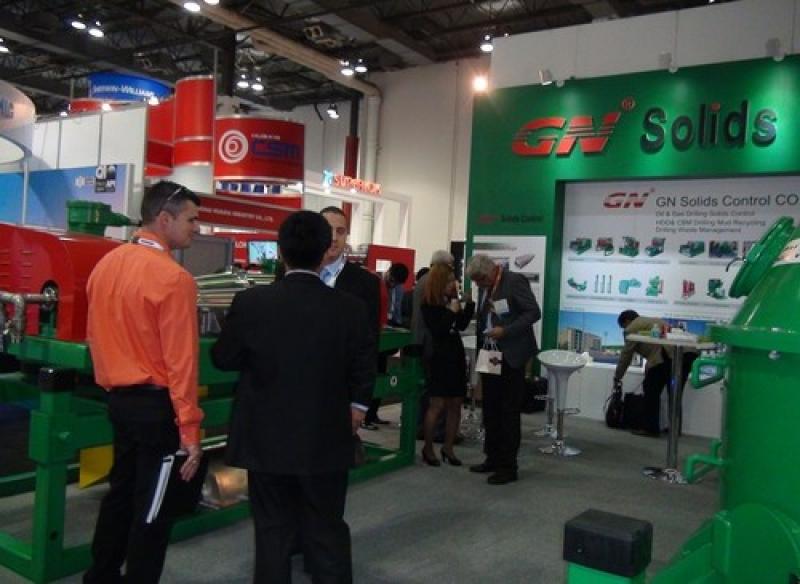 GN will show complete line drilling waste management equipment for the show. It includes but not limited to below list:
1) 14 inch high speed decanter centrifuge GNLW363C-VFD, variable speed control
It is the most normal size decanter centrifuge used for both solids control system and drilling waste management system with its reliable performance and cost-effective price.
2) Big bowl big capacity decanter centrifuge GNLW553-VFD, variable speed control, 22 inch big bowl size
As more and more customers prefer solids control systems only with shale shaker, it request s high standard of solids control decanter centrifuge. GNLW553-VFD is an ideal model to used together with solids control shale shaker.
Furthermore, GNLW553-VFD big bowl centrifuge is also widely used for drilling waste management system.
3) Drilling waste vertical cuttings dryer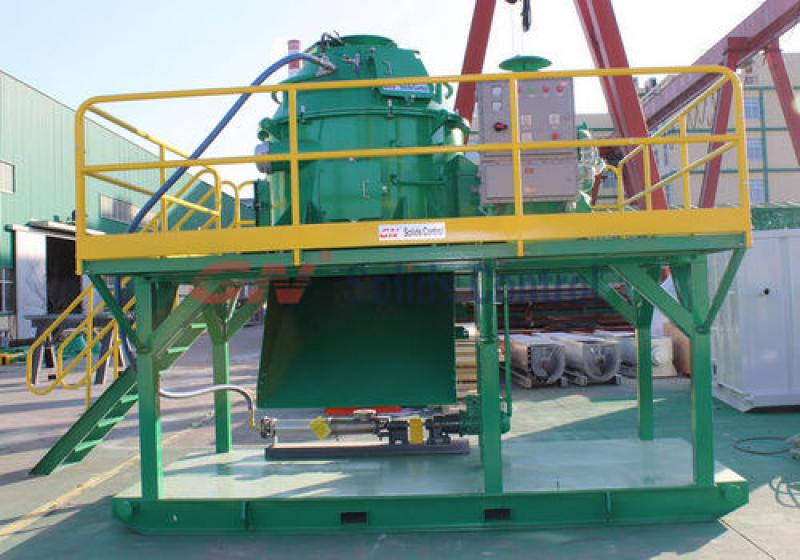 GN patent design vertical cuttings dryer can be used to treat OBM, SBM as well as WBM. Customer can use the same system to treat most kind of mud.
All above equipment, GN has stock available in Houston, U.S.A. GN Solids America is a separated brand registered in Houston TX in year 2013. It is the first U.S.A based Solids Control manufacturer from China. GN Solids America offers sales service and rental service in America. You can contact GN Solids America for more information.