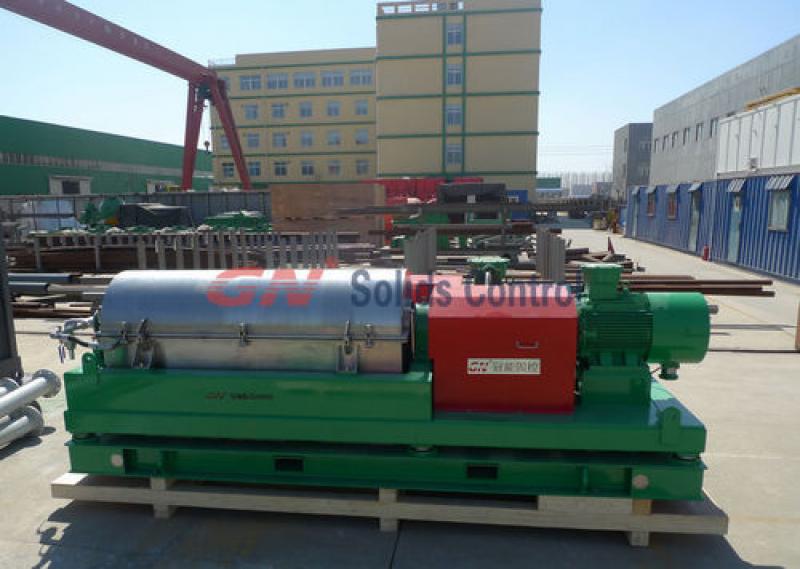 Functions of decanter centrifuge speed for VFD and PLC system
Normal
0
7.8 磅
0
2
false
false
false
EN-US
ZH-CN
X-NONE
/* Style Definitions */
table.MsoNormalTable
{mso-style-name:普通表格;
mso-tstyle-rowband-size:0;
mso-tstyle-colband-size:0;
mso-style-noshow:yes;
mso-style-priority:99;
mso-style-qformat:yes;
mso-style-parent:"";
mso-padding-alt:0cm 5.4pt 0cm 5.4pt;
mso-para-margin:0cm;
mso-para-margin-bottom:.0001pt;
mso-pagination:widow-orphan;
font-size:10.5pt;
mso-bidi-font-size:11.0pt;
font-family:"Calibri","sans-serif";
mso-ascii-font-family:Calibri;
mso-ascii-theme-font:minor-latin;
mso-hansi-font-family:Calibri;
mso-hansi-theme-font:minor-latin;
mso-font-kerning:1.0pt;}
Decanter centrifuge is widely used for drilling rig mud system; it can be used from barite recovery, fine solids separation, as well as for waste management. It is utilizing different speed to vary G force and to separate different size solid particles from drilling fluids. In this case, centrifuge G force is very important for the performance.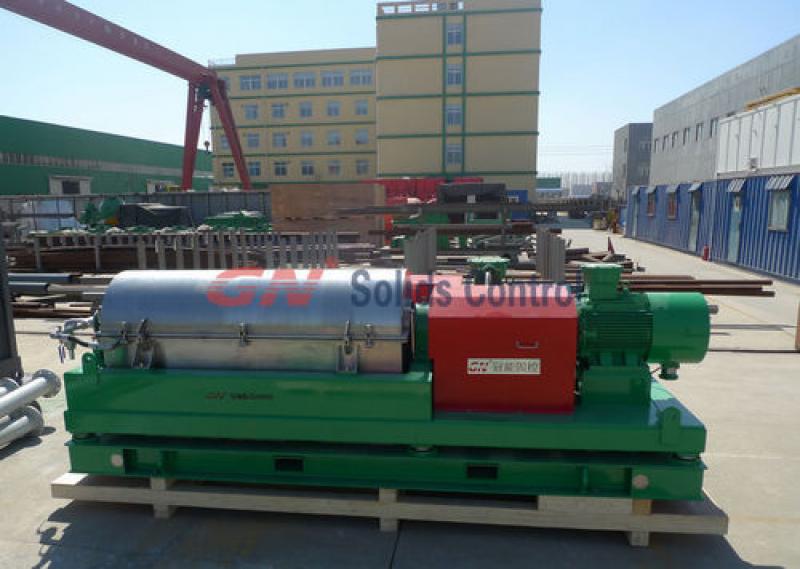 How to change decanter centrifuge speed for VFD and PLC system
It is actually differential speed what decides G force. Differential speed have relationship with bowl speed, gearbox input speed and the gearbox ration. Gearbox ration is usually a fixed figure for a certain decanter centrifuge model. Below is the relationship of them:
Differential Speed = ( Bowl speed – Gearbox input speed) / Gear Box Ration
 Take GNLW363VFD decanter centrifuge as an example, Gear Box Ration=57. Blow speed and gearbox input speed (conveyor speed) is changeable; they can be set on the PLC touch screen of the VFD centrifuge.  

decater
So Gearbox input speed=Bowl Speed – 57×Differential Speed= Small Motor Speed transferred to gearbox by belt, in some occasions, it is also called conveyor speed.
 Below we see 2 examples
Case 1) Bowl speed=3200RPM, and Differential Speed=30RPM
Gearbox Input speed=3200-57×30=1490RPM ,
Case 2) Bowl speed=1200 RPM, differential speed=35 RPM
Gearbox Input Speed= 1200-57×35= -795RPM it is a negative number.
Above situation, you can see, sometimes the gear box speed is  a positive number, that means small motor running according to the Arrow on the belt cover. Watching from feeding tube side the small motor rotation is Anticlockwise.
The motor speed is changed for some condition. GN brand VFD centrifuge have program to control the motor speed and motor direction. It can changed automatically when necessary.