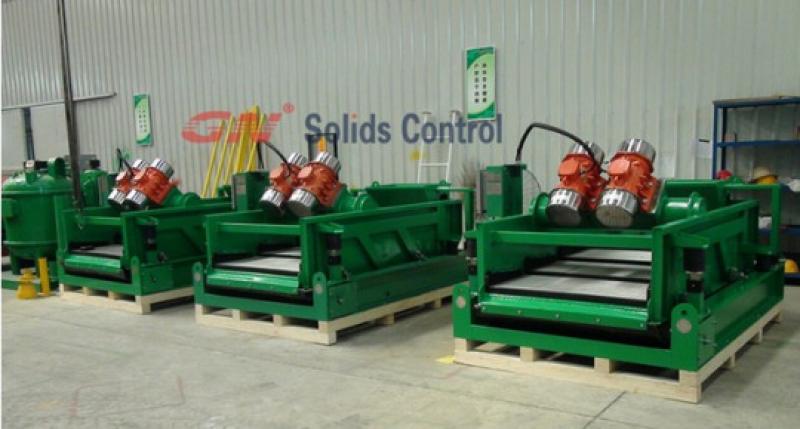 Normal
0
7.8 磅
0
2
false
false
false
EN-US
ZH-CN
X-NONE
/* Style Definitions */
table.MsoNormalTable
{mso-style-name:普通表格;
mso-tstyle-rowband-size:0;
mso-tstyle-colband-size:0;
mso-style-noshow:yes;
mso-style-priority:99;
mso-style-qformat:yes;
mso-style-parent:"";
mso-padding-alt:0cm 5.4pt 0cm 5.4pt;
mso-para-margin:0cm;
mso-para-margin-bottom:.0001pt;
mso-pagination:widow-orphan;
font-size:10.5pt;
mso-bidi-font-size:11.0pt;
font-family:"Calibri","sans-serif";
mso-ascii-font-family:Calibri;
mso-ascii-theme-font:minor-latin;
mso-hansi-font-family:Calibri;
mso-hansi-theme-font:minor-latin;
mso-font-kerning:1.0pt;}
For normal design shale shaker, the clean
fluids discharged from the bottom of shale shaker. Fluids side discharge shale
shaker is a kind of shale shaker that the clean fluids after separation will be
discharged from both side of the shale shaker. It is widely used in many
countries, like Iran, UAE, Nigeria, Brazil, Argentina, etc…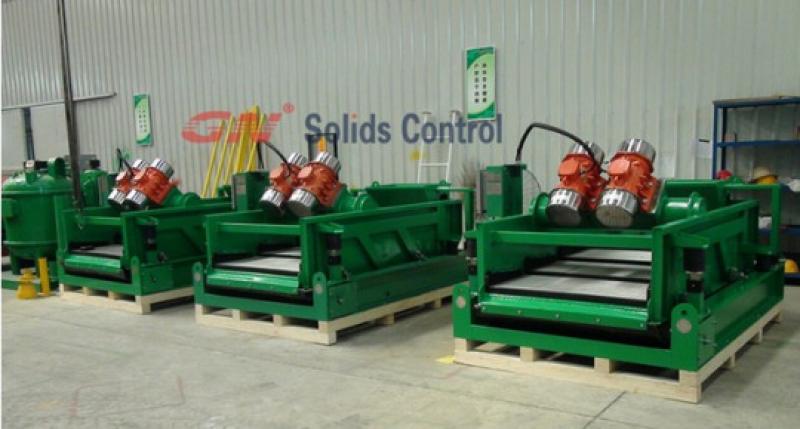 Features of Fluids side discharge shale
shaker
For normal shale shaker, the fluids can only
be discharged to the tank under the shale shaker. Customs should use pump if
they want to transfer mud from shaker tank to other tanks. In case there are
heavy mud settle at the tank bottom, the shaker should be stop for tank
cleaning.
With side discharge shale shaker, the fluids
can be discharged from both side of the shaker deck, jobsite people can use
trough to lead the fluids to other tanks or other place, no need extra pump.
why need Fluids side discharge shale shaker
For example, during well cementation jobs,
operators will inject cement to the rig hole to reinforce the well wall, new
drilling fluids in need in this process, but there are still drilling fluids in
the well hole. With Fluids side discharge shale shaker, fluids from shaker can
be leaded to other place or other systems for treatment, rather than fall down
to the shaker tank.  
Other solids control equipment used together
with Fluids side discharge shale shaker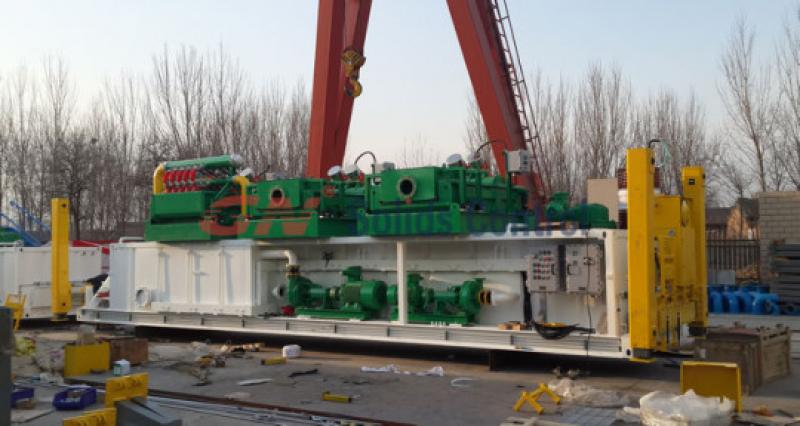 Desander & Desilter mud cleaner: Shale
shaker is the 1rst stage solids control equipment. After shale shaker, the
fluids will be transfer to desander or desilter separation by centrifugal pump.

Barite recovery decanter centrifuge: it is
the application of middle speed decanter centrifuge to recovery barite from
solids control system, and the recovered barite can be reused in the system.
Jet mud mixing system: it is used to mixing
new drilling mud. And barite recovered from decanter centrifuge also added to
the hopper of jet mud mixer and come to the system again.
Pumps: Different feeding pumps for desander,
desilter and decanter centrifugal, mixing pump, trip pump, charging pump, etc…