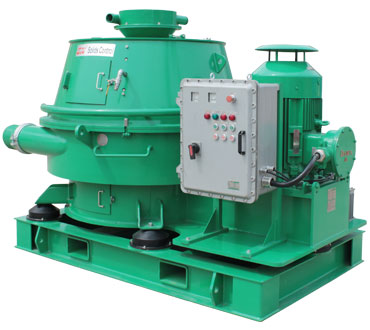 GNCD series vertical cuttings dryer is a kind of single stage horizontal scraper centrifuge discharge of continuous work. GNCD series vertical drilling cuttings dryer can effectively recycle oils in the cuttings, processing capacity in 30 to 50 tons per hour, usually after processing  oil content lower than 3%, conform to the requirements of the typical 6% OOC.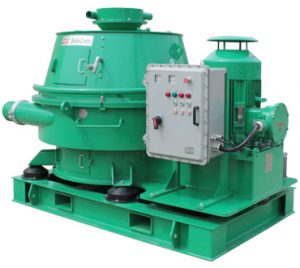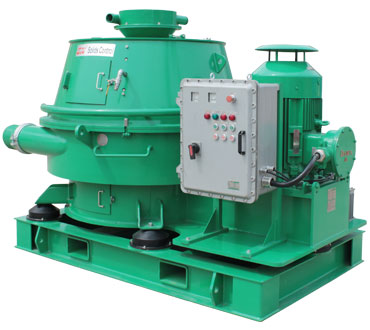 GNCD series vertical cuttings dryer can be used in various types of drilling mud, it is mainly used for oil and compound base mud drilling cuttings. Similar to other solids control equipment, such as shale shaker, decanter centrifuge, cyclone separator, GNCD series vertical cuttings dryer processing capacity is depending on mud viscosity. And mud viscosity is determined by many factors, including solid content, grain size, types of drilling fluid and drilling fluid temperature.
With the constant improvement of environmental protection requirements, drilling company need a variety of solutions, to increase the solid-liquid separation technology to a new level. GN solids control  vertical cuttings dryer is a high speed vertical dryer, can seperate large-scale solid phase and liquid phase. It meets onshore and offshore drilling cuttings to deal with increasingly stringent environmental requirements, it become a key advantage for drilling company
GN solid control vertical cuttings dryer recycled large proportion of synthetic base mud and oil-base mud, and make it back to the mud circulating system. In the past, the recycling of mud as waste discharge to the environment. GN solids control vertical cuttings dryer cuttings percentage of oil (OOC) is reduced to below 5%, which conforms to the emission standard in many parts of the world today. In many parts of the world, our goal is to replace all oil-base mud drilling cuttings emissions into the environment of oil content down to 5% or less, or even lower down.
Characteristics and advantages:
1. The efficient solid-liquid separation, can minimize drilling cuttings of mud content, reduce the amount of waste processing.
2. Effective separation and a greater proportion of recycled slurry, and reuse in the mud circulating system, recycled by vibrating screen run pulp, mobile mast and mesh plug such as the loss of mud.
3. Commonly used wear parts to replace from the top device; Don't need any mobile device, can replace the belt.
4. Interchangeable tungsten carbide rotor blade and the gear box,  avoid the excessive corrosion, reduce the failure of the main components.