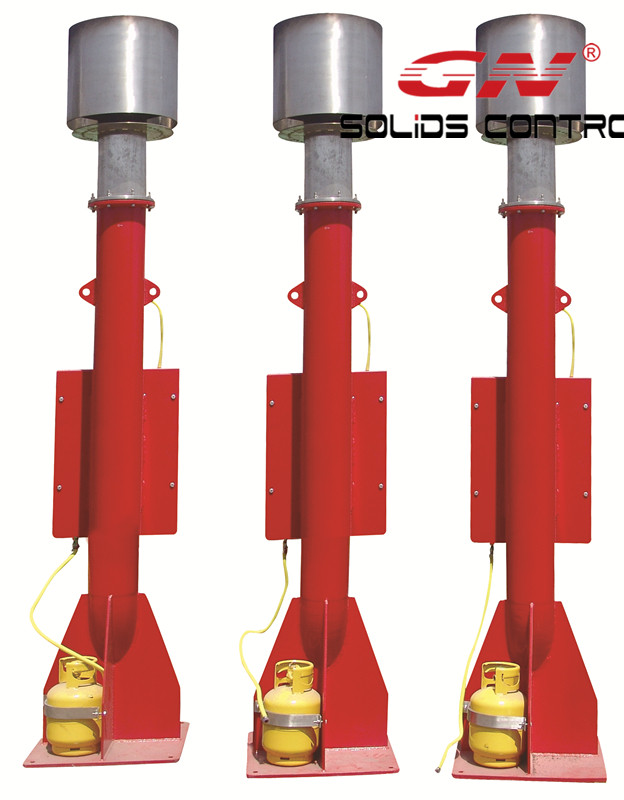 GN solids control Design and manufacture of emptying of combustible gas oilfield operations in the electronic ignition system is the refinery and gas gathering and transferring exhaust and vent the gas processing plant, with fields of electronic ignition system can vent flammable harmful gas ignited burn in order to eliminate its harm to environment and safety, is a safe, environmental protection equipment. Besides used in refinery and gas stations, oil field electronic ignition device with mud gas separator, is now widely used in oil drilling engineering.
Oil field the superiority of electronic ignition system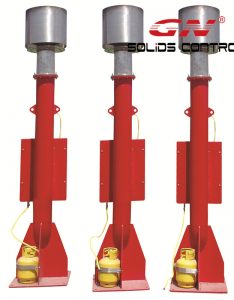 Electronic ignition oil fields "artificial lighting" to "automatic operation", reflect the humanistic ideas and environmental demands. So it is necessary to use electronic ignition device, drilling, testing, construction process, the release is often the case. Over the past few decades, Flare ignition are manual operation, people close to flare points, burns, burns easily, high risk; At the same time, the artificial operation duration is longer, the accuracy is not high, easy to make toxic gas emissions to the atmosphere in great quantities, cause different degree of environment pollution.
GN SOLIDS CONTROL Production of electronic ignition device let the "shortcomings" ceased to exist. It can be in the moment of relief, timely, accurate location setting off export spewed toxic flammable gas flow line, eliminating the damage of gas pollution to the environment and human and animal.
Electronic ignition device in addition to used in refinery and gas stations, the device with mud gas separator, is now widely used in petroleum drilling engineering, is a mature product, in domestic and sichuan oil and gas field in xinjiang, in places like Iran, Egypt, venezuela abroad are using the product.
Electronic ignition device is mainly composed of DN200 (or 6) gas burner (torch), GDH – type 2 electronic igniter, firing equipment (gas tank, hose, etc.), mud gas separator (matching) when used in drilling engineering, etc. This product adopts high performance electronic ignition circuit, its main parts adopt imported components and other parts and cables with domestic high quality products, stable performance, reliable work.
Procedures:
Install the combustible gas pipeline to safety of burner (torch) air inlet.
Pick up and start the electronic igniter current conversion and voltage amplification circuit.
Open the gas tank, operating electronic igniter light flash tube ignition (level), or directly open the emptying the firing of the gas valve, lit fire with electronic igniter tube ignition (level 1).
Open the gas vent gate cut, lit by the burning fire tube will vent (secondary ignition).
Close the gas tank, put out fire tube, let the combustible vent gas combustion.