Decanter centrifuges are used in a wide variety of industries to separate solids from liquids. They are typically driven by variable frequency drives (VFDs), which allow for more precise control of the centrifuge's speed. GN supplied 6 sets of GNLW453D-VFD decanter centrifuges this time to a Chinese client.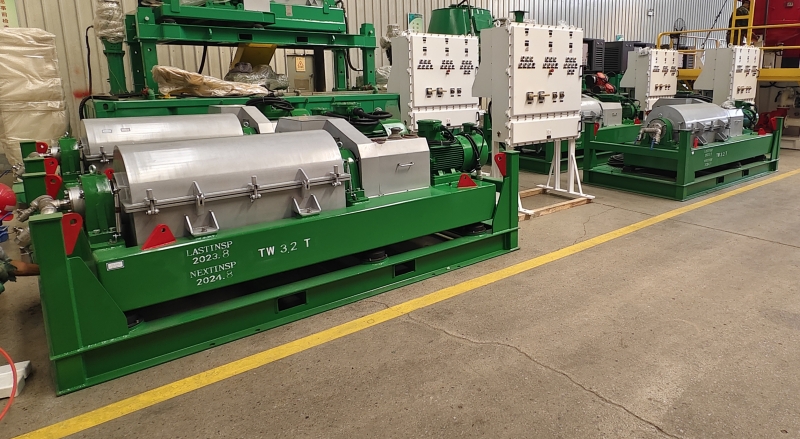 The ability to vary the speed of the centrifuge allows it to be used for a wider range of applications. For example, it can be used to process slurries with different solids contents or viscosities. Besides, By optimizing the speed of the centrifuge, the separation of solids and liquids can be improved. This can lead to higher quality products with less waste.
Here is the specification of this model: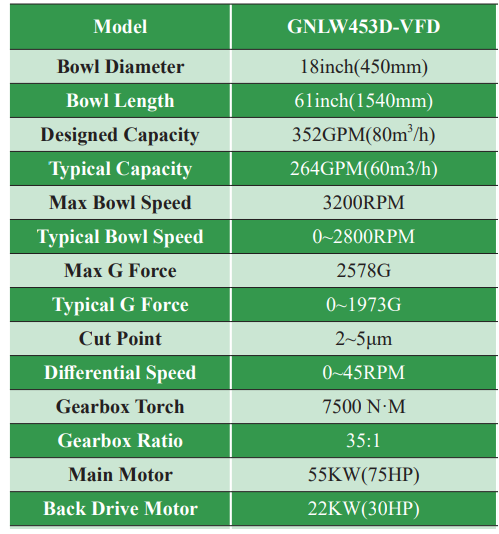 How Does a Decanter Centrifuge VFD Work?
A decanter centrifuge VFD works by controlling the frequency of the electrical current that is supplied to the centrifuge motor. This changes the speed of the motor, which in turn changes the speed of the centrifuge. The speed of the centrifuge is typically controlled by a feedback loop that monitors the level of solids in the centrifuge.
The centrifuge can separate drilling mud in which the fluid phase was separated by shale shakers and mud cleaners, and it's feed pumps are usually screw pumps. This equipment will make the fluid phase more clear and reused in the drilling fluids process.
If you are interested in our VFD decanter centrifuge and other solids control equipment, please contact me at samuel@gnsolidscontrol.co